LG Q9 's first images appeared
The LG Q7 will be the next model in the Q-series of the company. Q9 's release date has not yet been published. But the images of the design emerged.
The first designs of the LG Q9 phone are quite similar to the LG G7 Fit, which was introduced at the 2018 IFA technology Fair. The metallic side of the phone, the 3.5 mm headphone jack, the USB-C input and the notch display are clearly visible.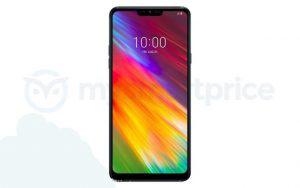 Providing the data for the Google Play Console revealed some features of the device. LG had never released a phone that previously used the Snapdragon 660 chipset. The first news came from this phone that the Snapdragon 660 would be used. According to Google Play Console data, the Snapdragon 821 will be found on the device.  Considering the Snapdragon 820 in Q8, this decision is quite logical. The LG G7 Fit uses the same processor.
The device is known to have 4 GB of RAM.  The screen will be 2340 x 1080 pixels. The display will be 420 PPI and the future of LG Q9 Android Oreo 8.1 is also learned. The screen size is 6.1 inches. LG Q9 will also have fingerprint reader and NFC features.
LG Q9, LG G7 fit with so many common features of the phone was renamed LG G7 Fit began to discuss whether.  If this is really the case, we can expect to have a 16 MP rear camera, 8 MP front camera and 3000 MAH battery.