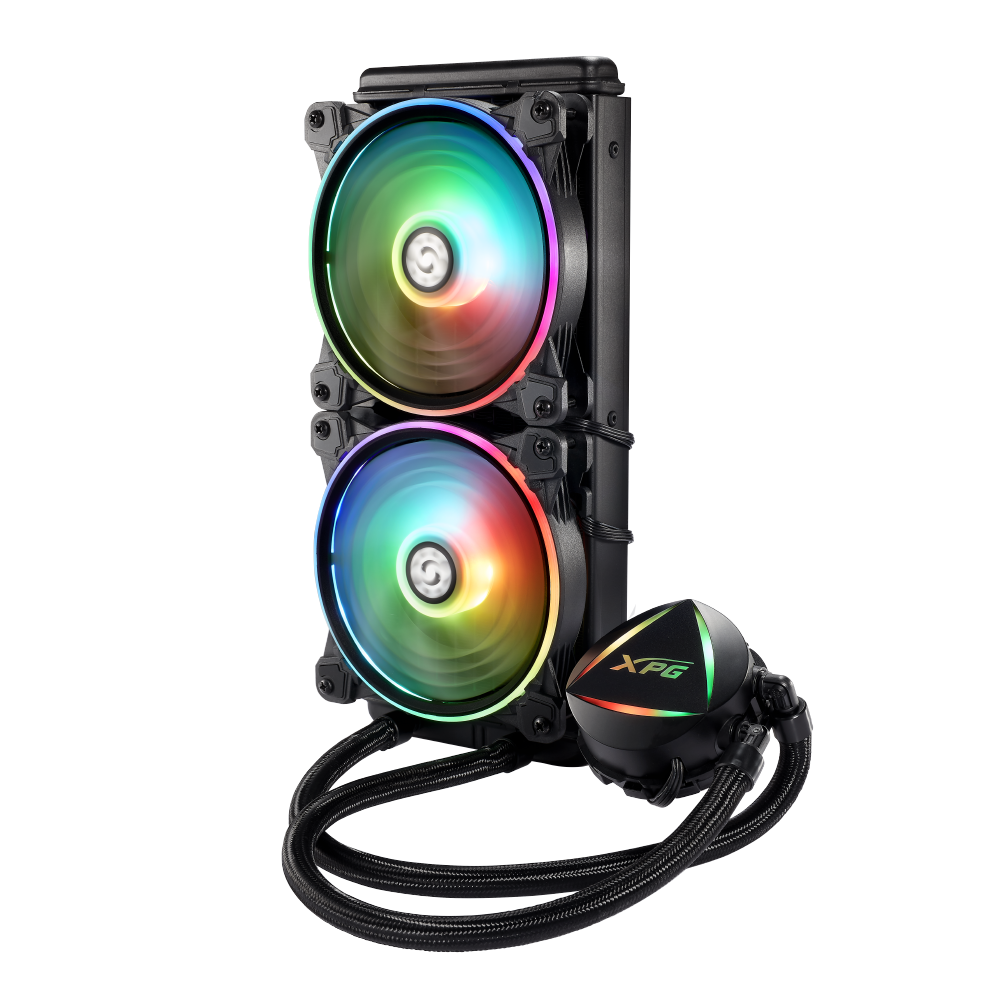 We reviewed the XPG Levante 240, an effective CPU cooling solution for those who are going to assemble new PCs and update their PC.
While Cyberpunk 2077 was on the market, it is of course obligatory for gamers to collect a new system. A good processor, a new graphics card, SSD and RAM blocks, of course, a cooler is a must for a good system. Not considering even one of these pieces of equipment will result a performance that will burst somewhere, and gamers know this well.
Today, our topic is the XPG Levante 240. We have been using this RGB-patterned and liquid-reinforced CPU cooler of the XPG for a while, and frankly, we are very satisfied with the performance it provides. Let's get to know the XPG Levante 240 a little more.
All the parts you may need for the installation of the XPG Levante 240 are included in the box. You can find all the parts you may need, such as Intel and AMD brackets and cables, and complete the installation easily through the booklet. After the installation is completed, it takes the place in your case with all its elegance. In the meantime, let's also mention that it supports LGA 1200, 1366, 115x, 2066 and 2011 on Intel side and AM4 CPU socket support on AMD side.
Levante 240, of course, consists of a full-size heatsink. On the front of the aluminum radiator, we see that there are double ringed 120 mm fans mounted on it. These fan designs are both low-noise design and attractive to the players with their RGB lighting. The fans contain 20 LEDs managed by ARGB Sync and these LEDs are compatible with most motherboards, especially the new generation motherboards.
XPG Levante 240 Performance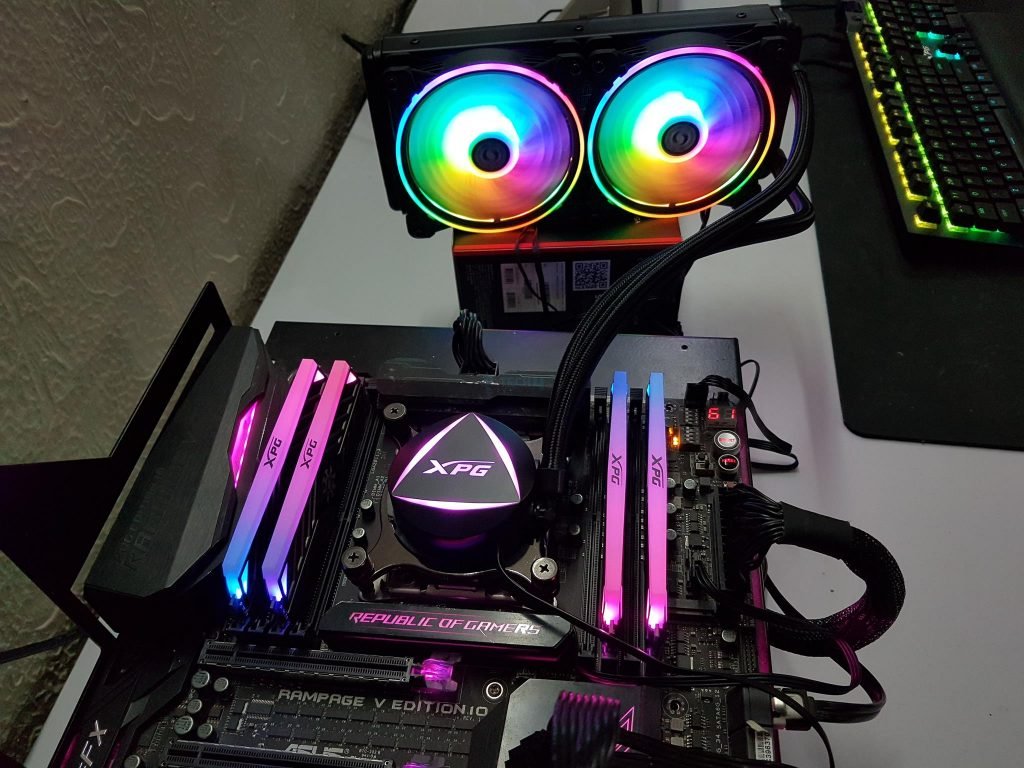 There is no doubt that the effective performance of the XPG Levante 240 in the cooling solution is supported by the pump design as well as the use of solid aluminum material on the wide 240 mm radiator surface. This pump is the heart of the device, which circulates the cooled low-evaporation coolant inside the device through the CPU and sends it to the 240 mm radiator with the help of the used sleeve rubber pipes. Here, Asetek's newest cooling solution is used. We can say that this design, which consists of 0.15 mm micro-channel copper plate that provides a large cooling area and heat exchange efficiency, has produced a tremendous result.
One of our favorite aspects of the XPG Levante 240 is that the performance of the fans, which can operate between 600 and 2000 rpm, is effective, as well as providing a pleasant silence in terms of noise. While a great balance between temperature and acoustics is achieved, especially those who will be upgraded to such a liquid-cooled cooler after an air-cooled fan will also appreciate it.
You can also read our XPG Summoner review: https://www.techblimp.com/2020/09/04/xpg-summoner-review/
XPG Levante 240, which keeps the processor at 25 – 27 degrees when the system is idle, provides temperature values ​​between 55 – 65 degrees under load in Benchmark software. It produces very effective results in game performance and circulates the temperature of the processor between 35 – 40 degrees. While these were very effective values, of course we also measured the sound values ​​produced by the fans.
The XPG Levante's fans above 240 produce 34 dBA of noise while operating at 25 percent. This noise increases to 38 dBA at 50 percent turnover and 45 dBA at 100 percent. These results are also very good in general.