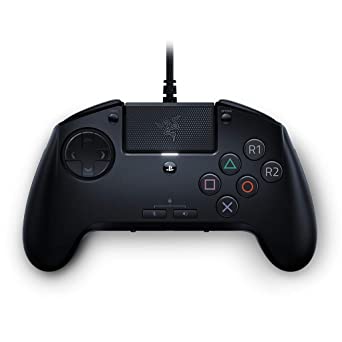 We reviewed the Razer Raion Fightpad, a game "pad" special to fighting game fans.
It wouldn't be a subtitle that could be a cliché at the same time and summarize the situation so well. Fighting games that have their name written in gold letters in the history of the games and create their own masses, unfortunately, are not one of the mainstreams today. They continue their way under the leadership of Street Fighter and Mortal Kombat, and the total of the decent game series is around seven to eight at most. It's kind of productions that everyone plays, enjoys but not everyone makes an effort to play.
On the other hand, just like simulations, fighting games also have players who have poured money into this sector as much as time. Razer, who has previously invested in the sector with Panthera series of magnificent Fight Sticks, chose not to ignore this and this time came out with a remarkably interesting Fightpad.
So,what is Fightpad, why don't we call it a gamepad?
Fightpad is simply the name given to gamepads devoid of analog arms that offer gamers a modern approach to the nineties six-shot key fighting machines. Although they can be used in other games, this equipment, which is completely shaped according to the fighting games and the needs of these players, are "niche" devices.
The solution offered by Razer resembles a Raiju without analog arms, but when you look a little closer, you can realize that it has almost nothing in common. On the front of the product, there are knock keys that you can immediately select the PlayStation theme, but not four, but six. The L1 / R1 and R2 / L2 buttons also remain in place, but these keys only have a tactile feel, so they are not suitable for acceleration / braking in a car race, for example. The button that allows you to switch between the two modes in Raiju Ultimate is also not available in Raion. In short, we have a product that is really focused on a certain subject and you can get efficiency in certain games.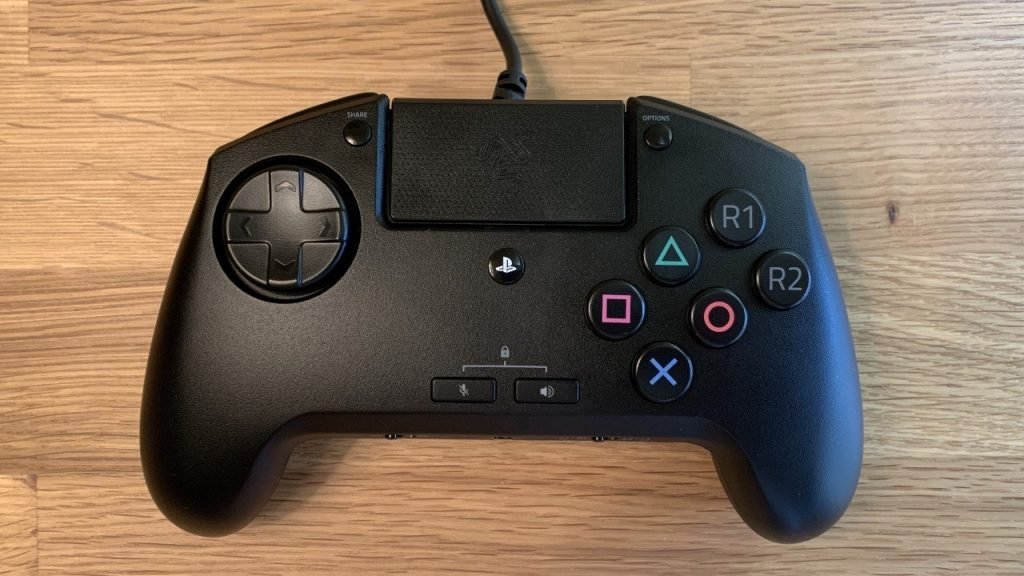 Let's continue with Raion's front face. You will immediately notice that the keys are larger or spaced apart than the classic Dual Shock / Raiju line. Strange at first, this design is a fantastic innovation that allows you to do combos in fighting games without getting your fingers tangled. In addition, the Razer Yellow Switch used in these keys is a silent and fast switch created entirely for performance. The keys, which have an operating weight of 45cn and a working point of only 1.2mm, are extremely sensitive and instantly detect every incoming command and transmit it to the game. These keys have a full 80 million press life.
Razer Raion Fightpad Features
In addition, although the D-Pad is standard, it has some remarkably interesting features. First, the official Razer Mecha Tactile D-Pad is not four, but eight axes as usual. So, you don't have to press both sides of the + shaped key at the same time to make a diagonal movement, which has significantly improved control precision. Razer also thought about those who don't want to play fighting games all the time. You can define the D-Pad from the switch in the lower left part to work instead of left / right analog. There is a bumper switch in the lower right part. From here, it is possible to disable the extra R1 / R2 button on the front if you wish. You can operate the trigger keys in the standard L1 / L2-R1 / R2 or L3 / R3-L1 / L2 format.
Finally, the PS4 touchpad has also taken its place on the front surface. Unlike Raiju Ultimate, there is no RGB support on the device and the device can only be used on PS4 and PC wired. On which platform you will be using, it is possible to bring the button under the device to the relevant platform.
Razer Raion Fightpad Comments
You can connect headphones / microphones to the Fightpad via 3.5mm jack. Unfortunately, this jack only works on PS4, doesn't work on PC. Volume and microphone mute keys are also located on the front surface.
If you are looking for a headphone you can read our Logitech G432 review: https://www.techblimp.com/2021/01/01/logitech-g432-review/
As you can see, Razer has managed to fit a lot of settings and variables on Raion without looking too crowded. This also eliminates your need for Razer Synapse. If you want to play together, it is possible to connect exactly four Raions to the same PS4. I don't know if you can do it now, but it's nice to have thought about it.
In Brief
Razer Raion Fightpad tries to stay accessible while adding all these features. That's why hardware such as RGB, carrying case and changeable keys are left out. As for the price, it is $100. This is half of the Panthera series Fight Sticks, but can you sacrifice this money to play a fighting game with Raion, which you can play with a standard gamepad, this is all about the tastes / colors side. Raion is a very niche product and extremely good at doing its own focus.