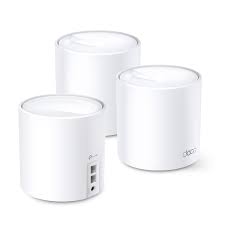 We examined the TP-Link Deco X20, the device that will be the center of attention for those looking for a high-end mesh system using Wi-Fi 6 technology.
Wi-Fi 6 connection technology has started to spread increasingly. This feature, which is also built into many new smartphones, has also been added to laptops. This network will begin to get crowded with new products to be released. Of course, you should benefit from this new generation network technology. Deco X20 will undoubtedly be a modem or router with Wi-Fi 6 that will provide this connection. The newest option of these comes from TP-Link. The device named Deco X20 is a complete solution as it is the whole home Mesh Wi-Fi 6 system.
TP-Link Deco X20 Setup
This package also comes with 3 devices, and these 3 devices can talk to each other from different points of the house. By this way, they can provide high-speed data transfer without decreasing performance by removing dead zones in the environment.
You can also read our TP-Link Archer AX6000 review: https://www.techblimp.com/2020/09/28/tp-link-archer-ax6000-review/
Deco X20 shows dual band support and can provide a total theoretical speed of up to 1800 Mbps. This total table is divided into 1021 Mbps on the 5GHz band and 574 Mbps on the 2.4 GHz band. The device, which includes MU-MIMO technology, also has OFDMA technology. While MU-MIMO is opened as Multiuser, Multi In, Multi Out, we have already explained that it can meet the download and upload needs of many users at the same time with Multiuser – Multiple Input, Multiple Output.
OFDMA Technology
OFDMA technology stands for Orthogonal Frequency Division Multiplexing, which applies the method of encoding digital data with a large number of carrier frequencies. To put it more simply, this device measures and weighs the data flow needs and urgency of the users connected to it and adjusts the bandwidth accordingly. This scenario works well in practice, especially in intense use where many devices are connected. In the meantime, let's say that a total of 150 devices can be connected to the Deco X20.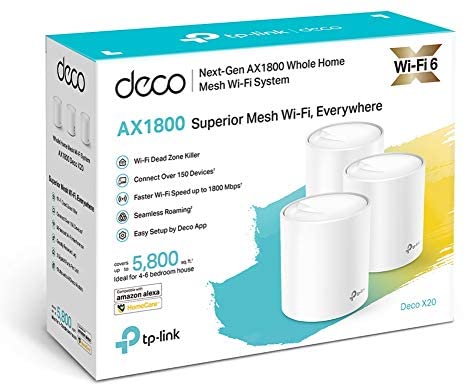 Deco X20 is quite simple to set up. You can easily set up 3 devices step by step via the Deco application. While what you will do is explained to you in a simple way through the application, it is possible to handle all the necessary wide settings after installation from this application.
The Deco X20 includes 512MB of RAM and uses Qualcomm's 4-core CPU as the processor. In addition to its WiFi 6 support, the device carrying the necessary hardware reinforcement for a smooth 4K video experience.
In Brief
As a result, Deco X20 is a great Wi-Fi system in terms of both usage and performance. Deco X20 will be highly functional for offices that want to provide reliable performance, such as large or storey home use. It is faster, more powerful and of course more expensive than its predecessor models. Price of Deco X20 is $269.99.