The groundbreaking night Sight feature has come to all Pixel devices
The groundbreaking feature has come night Sight in the night photos and it offers excellent photo performance.
Google announced the future of the first photo mode in phone history to the new flagship pixel 3 and Pixel 3 XL in early October. With the help of machine learning and computer photography, Night Sight was not only to improve the quality of photos in the dark. It also promised to preserve its colors and sharpness  and without the help of the Flash.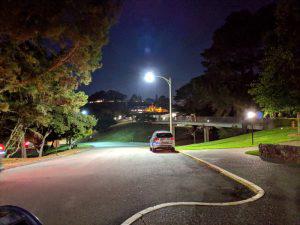 Night Sight made its debut as a result of a leaked application in October. But today it's making its official debut. With this week's start, Night Sight will not only come to pixel 3 and pixel 3 XL. It will also come with Pixel 2 and original pixel phones.
Many details disappear in the evenings with night Sight turned off. After Night Sight has been activated, many details and colors that have disappeared are included in the photo.
So, how does the Night Sight function work?
Night Sight first solves the noise problem in the photo.  Google's HDR + mode illuminates low-light frames with the software.
However, it is not as easy to enlighten the pictures taken in the dark.  Google Research project leader Marc Levoy and software engineer Yael Pritch Knaan have explained the problem: Phone cameras start to be forced to 30 lux (lumens per meter). But, Our goal was to take photos between 0.3 and 3 lux. 3 Lux can be thought of as a sidewalk illuminated by street lamps.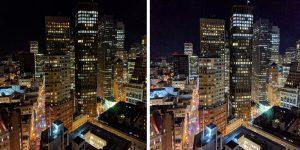 It is obvious that Levoy, Knaan and the Google team have put together a very good job of overcoming many problems such as this. For now, we can say that Google's phones are the leader in taking the night photo.