The First Phone With The Snapdragon 675 Appeared in Benchmark Tests
A device using the Snapdragon 675 processor, which Qualcomm announced last month, appeared at the Geekbench
Qualcomm's mid-segment Snapdragon 675 processor has been announced as a surprise without anyone knowing in the last month. Snapdragon 675, which is close to Snapdragon 670 and Snapdragon 710; 11NM production Technology and Qualcomm's 4th. with its generation Kryo core design. Its siblings are leaving the Snapdragon 670 and 710.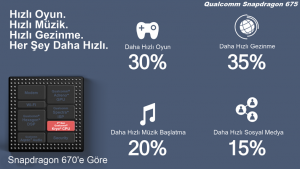 According to a result of the Geekbanch tests, the Snapdragon 675 appeared to be working on a smartphone. Although we don't know on which phone this processor is being tested. According to the resulting results we are able to predict the power of the processor . Snapdragon 675, Snapdragon 710; The 400 score on a single processor and the 200 score on the multi-processor, Qualcomm's 4th. generation Kryo reveals the success of its core design.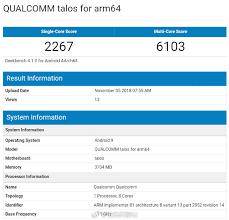 Instead of the Cortex-A75 architecture processors in the Snapdragon 670 and 710, the Snapdragon 675, which uses the new Cortex-A76 architecture of the ARM and has a total of 8 cores, 2 + 6. It also has a fairly low power consumption compared to its equivalents. According to our information; The Snapdragon 675 smartphone has equipped with the operating system of 4GB RAM and Android 9.0 Pie. It will take some time for the information about the device to be finalised.