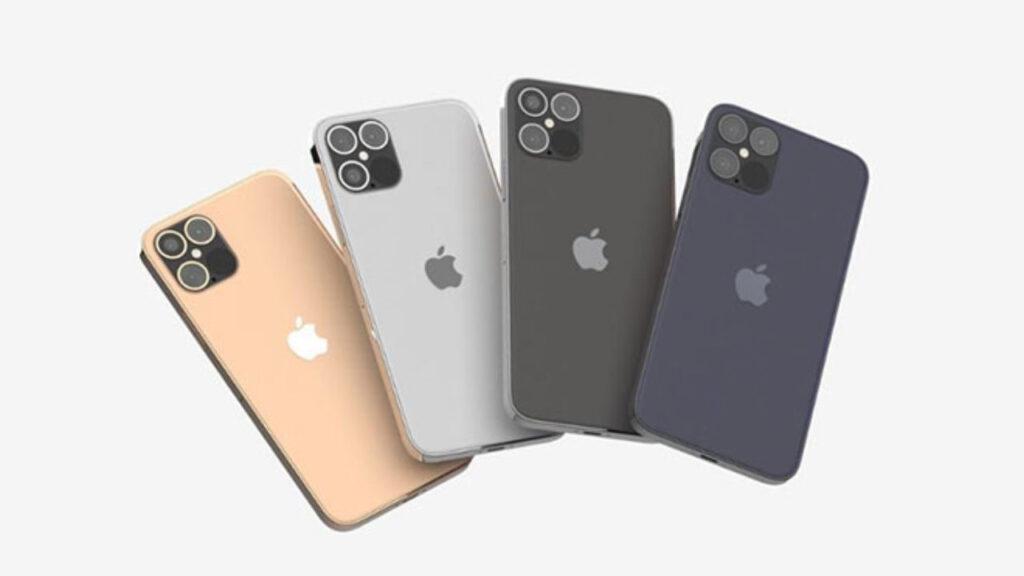 New rumors and leaks emerge about Apple's new iPhone 12 series, which we expect to come out in September. Many smartphone users tend to choose other smartphone companies instead of Apple because of the price. Apple is trying to offer more affordable phones to prevent this. There are some rumors about the release date and price of one of these, the iPhone 12 4G.
When and at what price will the iPhone 12 4G go on sale?
Apple released more affordable phones this year than other phones like the iPhone 11 and iPhone SE 2020. The company will introduce the iPhone series as 5G this year. However, according to the rumors, the iPhone 12 will offer the 4G device in March of 2021 in terms of being more affordable. "Apple lab", a Twitter user, shared on his account that iPhone 12 4G would receive a naming like iPhone 12e. This seems to be a pseudonym used for ease of writing rather than an official name.
According to the shared report, the iPhone 12 will come with two models with a 4G, 5.4 and 6.1-inch LCD screen. It will draw its power from the A14 Bionic chipset on both devices. In addition, both phones will come with 4GB of RAM and FaceID, equivalent to today's iPhones. As a camera, they will have a dual camera array with a 12 MP resolution main camera. On the pricing side, the 5.4-inch model will be $549, and the 6.1-inch model will be $649. Considering that the iPhone 11 was released at $699 last year, this pricing seems quite reasonable.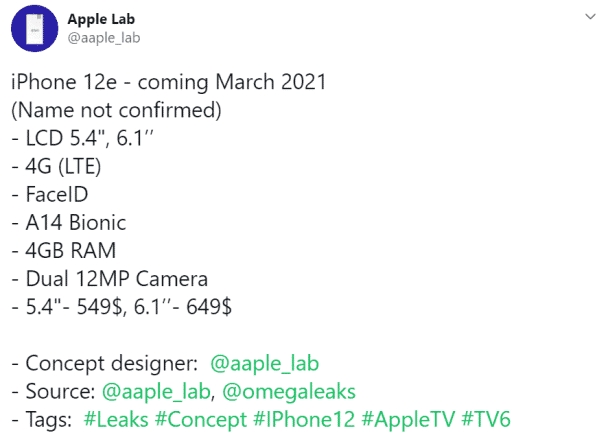 This information about the iPhone 12 4G gives us information about the device, even if it's just a rumor. We anticipate that more will emerge about the series until its launch in September.
Source: https://hwp.com.tr/iphone-12-4g-2021in-mart-ayinda-gelecek-144836