Huawei, which has been in discussions for the distribution of 5g technologies for some time is now on the agenda with a whole new issue.
Huawei, which has been through a very difficult period, is again on the centre of the new debate. Nigel Stanford, the engineer and artist we have included in his work in the past, shared a post stating that the ad for Huawei MediaPad M3 Lite was copied from his own music video. The ad that was copied from Stanford's cyma tics: Science vs. Music video dated 2014 was quickly removed from the broadcast after the event spread. However, Stanford shared a collage with its followers to put similar scenes next to the scenes in their music video. Stanford said that he realised the video just after one of his English follower sent to him. "Many companies have already copied the ideas in the video, but this video has copied every aspect of my videos.'' The artist saying all the shots, the stage arrangement, the choice of lights is not afraid to express his anger.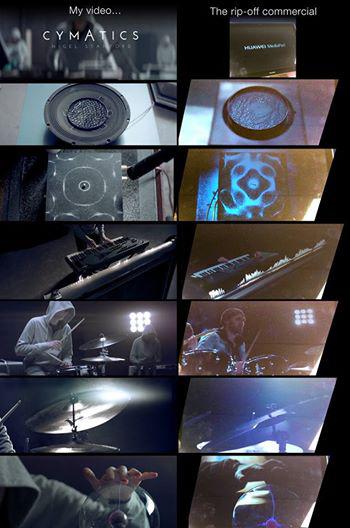 Ad Removed From Air
From the fist statement made by Huawei, it is stated that the situation is recorded. A more detailed description is expected to be done after the review is completed.