The foldable smart phone was given galaxy S10 news that remounted for the Samsung Galaxy Fold. If that's true, it looks like we'll see the model early.
The foldable smart phone Samsung Galaxy Fold is preparing to make the beginning of a new era. The phone, which is very curious in this respect, can be viewed at the Galaxy S10 launch on February 20, if the information is correct, the official announcement was made. The remarkable model of the MWC 2019, which appears to be missing from the busy agenda, the foldable smart phone Samsung Galaxy Fold in the first quarter of 2019 is trying to sell the model. It is among the information that the model will be sold only in certain markets as it passes the name of April for sale.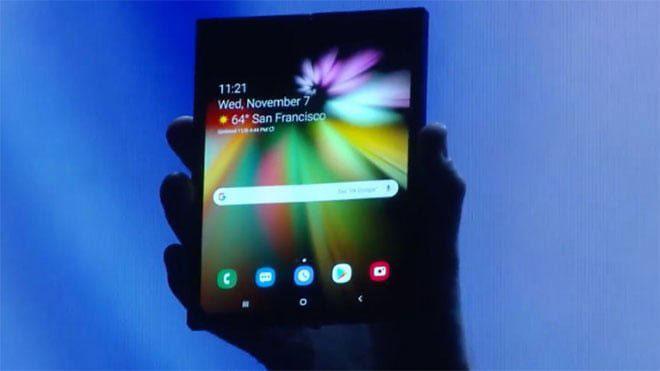 If You Look at the Details of the Foldable Smart Phone Samsung Galaxy Fold
Built on a display technology called Model infinity Flex, the Samsung Galaxy Fold carries a 7.3 inch and a 4.6 inch display. The main folding 7.3 inch display in the model offers a 1536 × 2152 pixel resolution and a value of 420 PPI. The 4.6-inch 21:9 display is known to have a resolution of 840 × 1960 pixels and a value of 420 PPI. Full 1,900 – 2,500 dollar range of the phone to be sold, behind the triple camera system is located. It is called the camera system is located at the centre of the Sony ımx374 sensor. According to the latest information, there are two 3,100 mAh batteries on the phone. With these batteries to be positioned on two sides, the model is built on a total of 6,200 mAh battery.