Corsair has attended in CES 2019 with an affordable player mouse motto. The company, which attracts attention with its models suitable for every budget and every structure, seems quite ambitious in its field.
Corsair came to CES this year with 3 new mouse models including the wireless and updated M65 RGB Elite model. 3 mice also have RGB lighting and can work to compatible with Corsair software. But the real thing is of course the price. Corsair, which comes to the fair with the motto of the player mice at the buyable level has set a price tag of $ 50 for Harpoon RGB Wireless and $ 60 for Ironclaw RGB.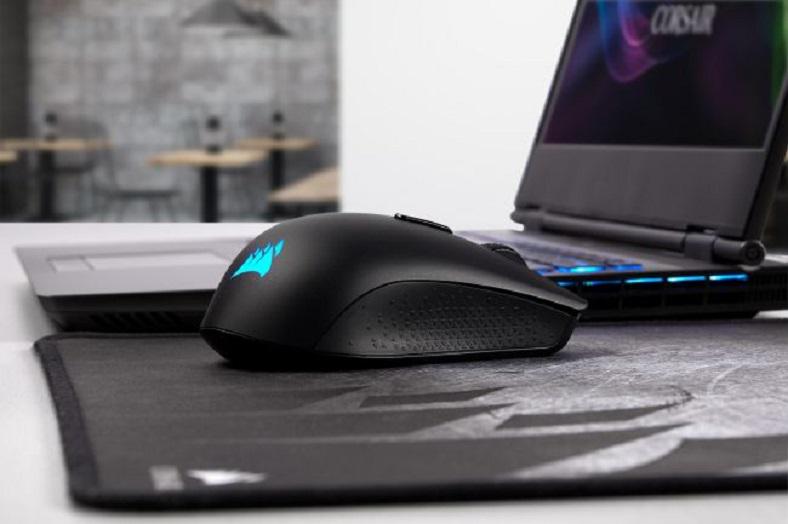 The Harpoon RGB wireless model using the "slipstream wireless" technology of the Corsair company has a power of up to 20 meters. It can react nicely even in situations where the connection is weak. Nowadals, wireless technology is developing; There's not much problems as the mix, interference or connection speed. While Slipstream technology delivers a speed of 0.5 ms, the mouse's 99-gram weight and a double-key positioned on the left side offer an ergonomic handling. It looks ideal for general use and mid-level games.

If we come to Ironclaw RGB, we will see a bigger mouse in front of us. Its weight is only 105 grams. Our mouse using the PMW 3391 sensor, which we have not seen before in other models, supports up to 18000 CPI. It looks ideal for players who need a bigger mouse.

When it comes to the M65 RGB Elite model;
In fact, although the chassis of the model that was released last year, it is very similar to the M65, it has fallen to 97 grams as a result of improvements in weight. With added weights, this mouse can reach up to 115 grams. On the left side there are two long niper keys and looks ideal for Battle Royale games.
M65 RGB Elite Corsair is on sale at the site. The other two models will be sold at the end of this month.