Qualcomm's new top-level processor Snadpragon 855, introduced in the Qualcomm Summit event, was very conspicuous with its high-level features and artificial intelligence. According to today's development, the Snapdragon 855 performance test, which will give power to the Galaxy S10 series which will be introduced next month, demonstrated its skills. Here, the details!
The Snapdragon 855 Performance Test Results Have Emerged!
The performance test results of 855, which would disrupt the entire balance in the smartphone market, were removed from the face of the day. The Snapdragon 855, which will offer the world's first 5g support, also manages to be quite prominent with its performance.
According to the test results, we see that 855, powered by Android Pie and 6 GB of RAM, has received 3,545 points from a single core test.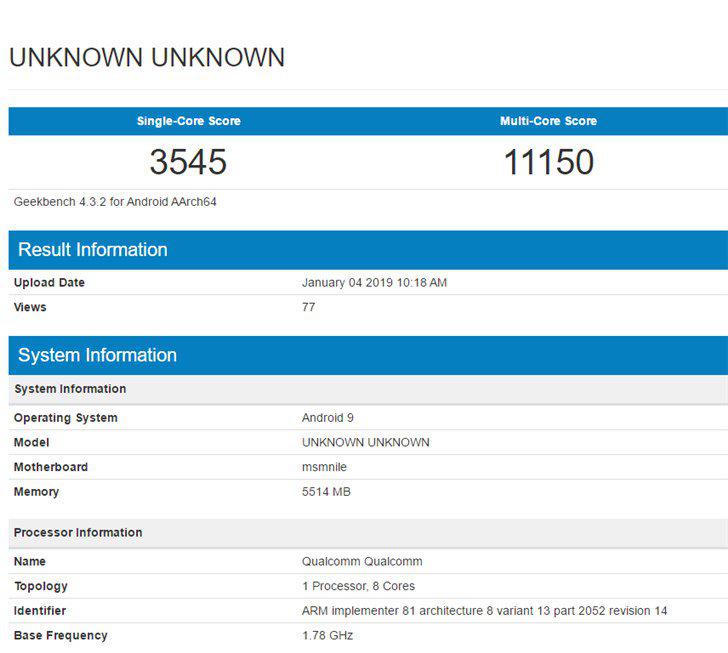 In the multi-core test, the new generation flagship processor, which has managed to score 11150 points, has already left the most power processor of the Android side, Kirin 980, in particular.
What Do the Snapdragon 855 Features Offer?
Built with a 7 NM fabrication process, the Snapdragon 855 manages to come to the fore with both artificial intelligence and 5g performance.
Qualcomm is much more ambitious with the 4th generation Artificial Intelligence Unit; Samsung is already challenging powerful competitors like Huawei and Apple.
With this new unit, the manufacturer's Snapdragon 845 promises to increase artificial intelligence performance by up to 3 times.
Other than that, the processor, which has enhancements to reading the fingerprint from the screen, also draws a lot of attention with the Qualcomm 3d Sonic Sensor. This sensor allows the fingerprint to be scanned in any condition.