The P30 series is one of Huawei's most anticipated flagship ships. Huawei released a very impressive concept video for the P30 series.
Huawei was approved to participate in the Mobile World Congress, which will take place between February 25th and February 28th. Huawei is expected to announce the P30 series at the conference. Although we have not yet received official data about the device, there have been many speculations from sources close to the company for weeks.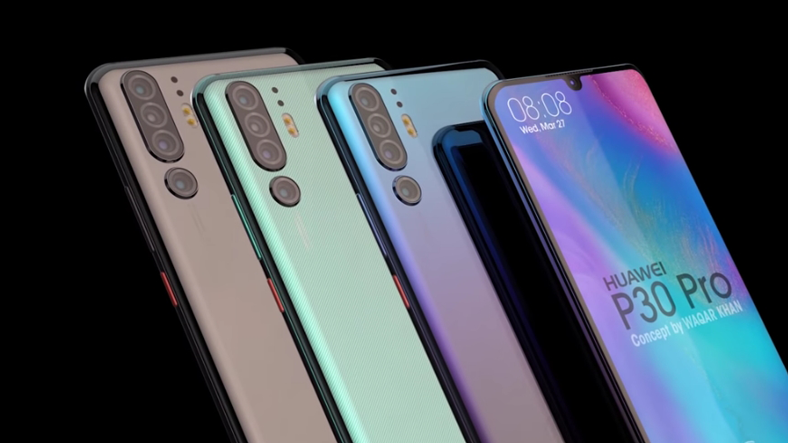 In light of the leaked hardware features, we come across many concept design video. One of them came from Waqar Khan, known for his quality rendering videos on YouTube. With 4 back cameras, the fingerprint scanner embedded in the screen has a great design that we can call one of the most elegant phones you have ever seen.
Expected Features of the Huawei P30 Pro
2.6 GHz, Dual Core + 1.92 GHz, Dual core + 1.8 GHz
6 GB RAM
126 GB of storage
6.1 ", 1080×2340 px, 422 PPI, OLED display
40 MP + 20 MP + 13 MP rear camera
24 MP front camera
4300 mAh fast charging battery
USB Type-C input
This phone has the highest display/body ratio designed by Huawei. It is like 1.5 months until we see this phone alive.