The Samsung Galaxy A8s with the Infinity-O Display appeared at the FCC
Samsung Galaxy A8s is said to be a special feature for China. It  may be on the market very recently.
According to rumors recently coming from Samsung, the South Korean technology giant is about to end a smartphone project that uses one of the new technologies. This technology will be the new ınfinity-O screen.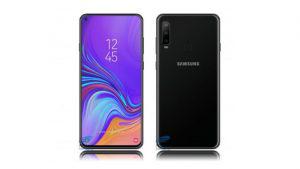 Unlike other notch screens, there is a camera hole in ınfinity-O screen. So that the display of the device is completely frameless. It is also known that Samsung has never looked at the idea of a notch screen.
The features of this device called SM-G8870 code and application for the FCC certificate point to the Samsung Galaxy A8s. The features of the new phone camera are still unclear.
The new Samsung Galaxy A8s will be produced exclusively in the Chinese market.