The first images of Samsung's technology that transforms the human brain into a remote control
South Korean technology giant Samsung wants to eliminate the obligation to use any device to control the television. And it wants to transform the human brain into remote control. The company says that the technology it develops is for people with physical disabilities.
Is it possible to control any device or software directly with your thoughts with the brain-machine interfaces? We know that our world is very close to a computer world. In the coming years, we will be one of the objects in the world called the Internet of Things. How much are we ready for this?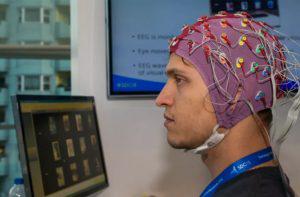 Samsung seems to have already improved its work. According to the company's description, a new software technology has developed to facilitate the lives of our physically disabled friends. This technology detects brain waves and allows individuals to control devices such as television.
Research studies called Project Pontis are progressing on the use of brain signals in basic control functions such as "changing channels, adjusting the volume". Similar systems have been produced by different research organizations for a very long time. But Samsung's goal is different.  Putting together a consumer electronics product is not the same thing as experimenting and doing research. Samsung is a company that earns money by transforming its technology into the product.
3 months ago, the work started at the Special Center in the EPFL in Switzerland, this Thursday showed a result of the presentation  in San Francisco. Samsung exhibited the second prototype of the developed product. "We want to solve accessibility problems for people who are unable to move or have extreme restrictions on their movements," said Ricardo Chavarriaga, senior researcher at EPFL, who served on behalf of Samsung.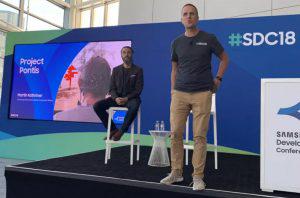 "Despite everything, we must remember that this technology is an interface between people and machines," he added. It said, the device also collects data on eye movements and detects user's  preferences. The user is stuck  with a head that is covered with 64 different sensors.  The head communicates with a computer connected to the TV. The software learns the user habits over time and starts to give faster results than personal preferences.
What's Samsung's real target?
There are currently no daily applications that you can control directly brain. But one day it will be possible. Thanks to the support of artificial intelligence software, you can now think about it while you are on your way to open the air conditioner in your home. Samsung is not alone in this subject. The company of Elon Musk, Neuralink  continues its work.
The main target is more than faciliting the lives of physically disabled people. Today, we can't expect any technology  giant to just develop and launch a special technology for people with physical disabilities. Especially, millions of dollars are spent on research in this product. The companies want to reclaim what they have spent when they launch the product.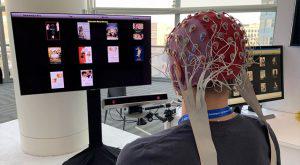 So what do you think about Samsung's brain-machine interface?