Samsung's Galaxy A50 will perform a full show in the Galaxy a series in 2019. It's model has emerged how to plan a design.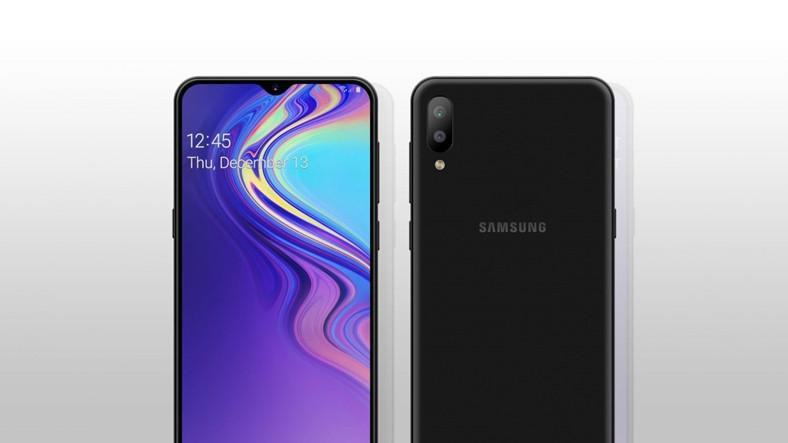 Galaxy A50 will be Samsung's new representative in the middle segment. 91 Mobiles shared photos of Galaxy A50 's case. According to the shared images, the device will have triple back camera setup, Infinity-V or Infinity-U design, 3.5mm headphone jack and USB Type-C port. Considering the recently introduced Galaxy M20 series has also been introduced with the introduction of the Infinity-V design. we can say that Samsung is going to say goodbye to the standard bold framed Infinity design as of 2019.
According to other features leaked so far, , Galaxy A50 will have an Exynos 9610 processor, 4 GB of RAM in addition 4 GB and 64 GB of RAM storage, and 4, 000mah battery and a dual SIM card support. It will have the Android 9.0 Pie operating system with four different color options, blue, pink, black and white, a fingerprint scanner embedded in the screen, and a triple back camera setup. If the device is affordable, there is no reason not to have a popular model in the middle segment.
Samsung is expected to introduce 9 different models of the Galaxy A series in the year 2019. The company will offer so many different models in the middle segment, while strengthening its hand in competition with its Chinese competitors, it will help increase the market share if the devices are affordable. The Galaxy M series is currently unknown when Samsung is introducing the new Galaxy a series smartphones, which makes a quick introduction to the year.