Wearable technology develops every day. It is getting start more integrate into our lives every day. One of the wearable technology products is being developed by Samsung, perhaps the most useful for us.
Samsung is considering developing a shirt with sensors that can detect diseases via smartphone. According to the news of Letsgodigital, extensive diagnoses can be placed on lung functions using sensors.
Many diseases can be diagnosed, including pneumonia, bronchitis and chronic lung disease. The user's age, gender, weight and length transfer to the account with their medical history in order to diagnose them correctly. The sensors connect to the phone and the user can see the diagnosis.
Last month, the company offered to sell its smart shoes that could give athletes real-time feedback on their training.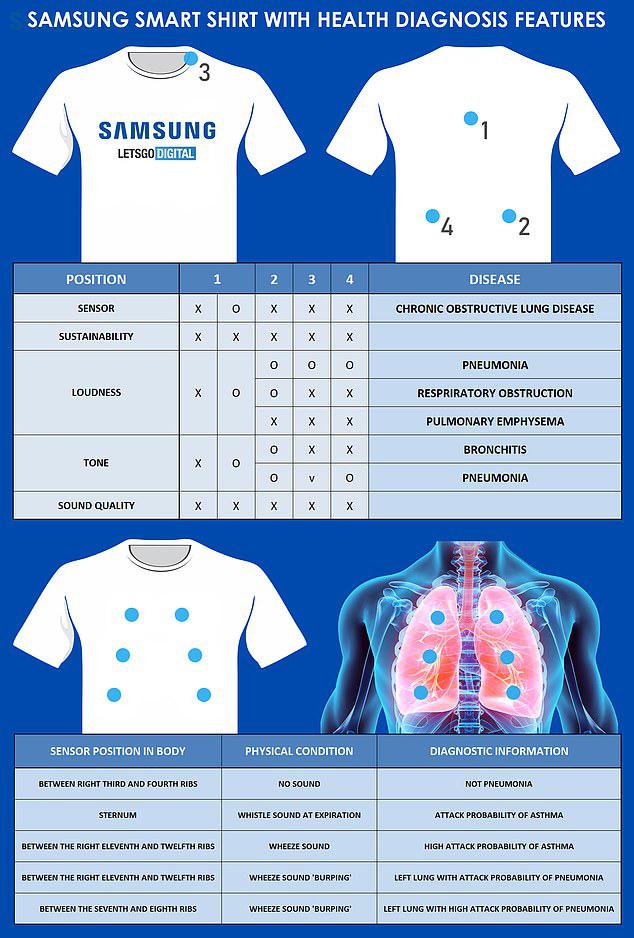 While the company says the possibilities are endless, the company's spokesperson said that "For example, the lung functions of a professional footballer in the field can be viewed in real time. In addition, this technology can offer solutions for sick children."
In addition, the sensors in the shirt can be integrated into different types of clothing. At the moment, it is not known when these smart clothes will be released.