There's been a promising news for Samsung's foldable phone
Contrary to speculation, A South Korean news website has  announced that Samsung has decided on the final design of the foldable smartphone and that the device will have a dual display. A leak last week indicated that Samsung was uncertain as to what design the foldable phone would be, and therefore the device could not have as ' spectacular ' functionality as expected. South Korean news site The Bell, the foldable smartphone gave good news to those who are waiting in curiosity.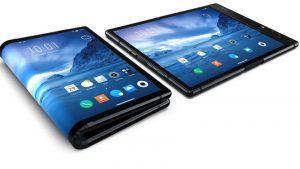 According to the Bell, Samsung decided on the design of the foldable smartphone in July last month. Accordingly, the foldable smartphone will have two separate screens. The first screen will be the 7.3 inch OLED display, which appears the device is turned on. The second screen will be 4.6 inches in size and can be used when the device is switched off.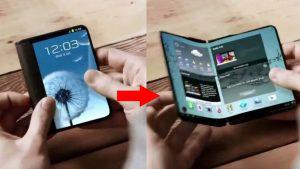 Another question that  was whether the foldable smartphone would be turned off like a book or a cover phone. The questions have also been answered in this topic.  Samsung has designed a phone, like a book that opens and closes  horizontally .  However, the new technology offered by the device will also have a price.
When the device is folded, both extremes will be touch each other. However, a small gap will be left to minimize the risk of screen breakage in the section where the hinges are located. This situation will significantly increase the thickness of the device and will cause the hinge to break when a pressure is on top. So, putting the foldable smartphone  in the back pocket won't be a wise choice.