Google Pixel USB-C headsets provide you to respond to notifications without looking at the screen
The Google Pixel USB-C feature allows you to control notifications without touching the screen with the headset gives users a great experience.
Due to Google Pixel's USB-C enabled headphones,  you can see and control your notifications without ever touching the screen. Included in the box of Google Pixel 3 and 3 XL of these headphones are stand out with their innovative features.
These headphones are of a very good quality with a rich and balanced sound and offer users three great features.
Talk to Google Assistant
You can talk to Google assistant by holding down the key in the center of the Pixel headsets and when you release the key, Google Now tells you the answer. You can do all this without looking at the phone screen or even removing your phone from your pocket.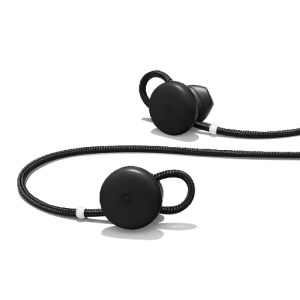 Reply to Notifications
Another great feature is that you can only reply to listen to the received notifications by using the volume control. When you receive a notification, you hear a sound that tells you what the source of this notification.When you hold the volume up button,  Google Assistant will read you the notification aloud. To respond, you must press and hold the play/pause button again and tell your answer. Your answer will be saved during the time you hold the button. Then,  you need to press the volume up button again to send the answer. You can also select the apps that you want to use with these notifications or turn off notification completely.