Apple has been following such a surprising way about updating in recently. By bringing iOS 12.0.1 together with users Apple, published iOS 12.1 Beta 5 updating in last week. Today, with a progress İos 12.1 marketing date just became clear.
Here it is iOS 12.1 Marketing Date!
According to the sources close to the Apple, iOS 12.1 updating will be published just after an event tomorrow in New York.
Together with new updating Apple will offer so many remarkable features to the iOS users. The first one of those features will be eSIM and it will finally be offered for iPhone models supporting iOS 12.1.
Thanks to that features, Apple can offer double SIM card support to its mobile phones with imaginative sim card support. Many new features will be useful for iPhone users.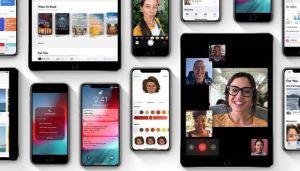 One another innovation offered with new updating will be in portrait mood. As you know, a special control mechanism for depth of field was announced for iPhone XS and iPhone XS Max models which had official introduction in last week. The point in that feature is providing chance deepness after taking the photo.
As for Apple, it is planning to develop that feature a little bit more and chance deepness effect during the taking photo.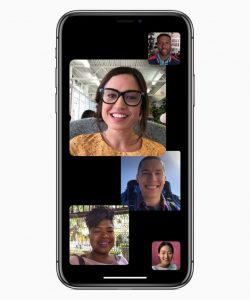 Apart from all those one other attention grabbing feature is Group FaceTime expandable to the 32 people as voiced and video call at the same time. The one talking person's picture will be bigger while others' will be smaller on the screen. When you click on them other people's pictures also get bigger.
Again, during that feature there will be new support for filters, Animoji and Memoji. We should also indicate that Group FaceTime will be possible for iPhone, iPad and Mac.
iOS 12.1 is coming for;
Devices supporting iOS 12.1 which is in test phase right now are like that;
– iPad Air
– iPad Air 2
– iPad Pro
– iPad 9.7
– iPad mini 2
– iPad mini 3
– iPad mini 4
– iPod touch 6th
– iPhone 5s
– iPhone SE
– iPhone 6/6 Plus
– iPhone 6s/6s Plus
– iPhone 7/7 Plus
– iPhone 8/8 Plus
– iPhone X