Owner of Tik Tok app mentioned most often in recently ByteDance managed to become the most valuable start-up in the world.
Owner of Tik Tok App ByteDance Became the Most Valuable Startup in the World!
Tik Tok app mentioned most often for a while is apparently achieving its aim. Putting signature to an important advertisement project ByteDance, has announced the app to the large mass. In fact according to the rumours, a rival from Facebook is coming to the app bringing success to the company.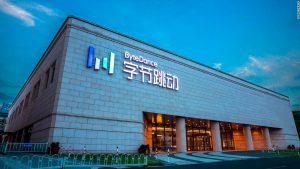 It is claimed that incorporating the Musical.ly app too ByteDance will have 75 billion dollar market price in the beginning of this month. Bloomberg's published report has also confirmed those rumours.
Thereby, having more than 600 million active users per month has overtaken the Uber having 72 billion dollar market prices. Having the most valuable start-up position at the moment Uber is estimated to take over its fame by offering to public. Yet, with Uber's offering to the public it is expected to be around 120 billion dollar.