The Iphone 11 Pro was introduced in September. It is Apple's latest iphone. Now, Apple comes up with different models like iPhone 11 Pro and iPhone 11 Pro Max. It is very determined about the camera in these models. Apple used the triple rear camera setup for the first time in the iphone 11 pro. It promises high performance about camera in the Iphone 11 Pro models.
Desing
We can say that this phone does not have big differences with the previous generation XS. The biggest difference of this phone is the third camera in the back. In addition, the Night Green Color alternative is added in this model. This model comes with a 5.8- inch display. It is smallest in terms of size. Super Retina XDR – offers a resolution of 2436 × 1125 pixels. The pixel density of this screen is 458 ppi. This model is particularly notable with its 120 Hz touch detection system. The new model's display is also acclaimed for its HDR10 support, wide color gamut and True Tone technology.
There is the A13 Bionic processor on the hardware side. The A13 Bionic came with a 6 core CPU that runs at 2.66 GHz. It provides 20 percent performance increase and 40 percent less power consumption with last year's processor. The storage alternatives for the phone that comes with 4GB of RAM are 64GB, 256GB and 512GB.
The phone has fast charging capability. It is supports charging wireless. The Iphone 11 Pro comes out of the box with 18W adapter. It charges 50 percent in 30 minutes.
The Camera Feature of The Iphone 11 Pro
Iphone 11 Pro is able to shoot ultra wide angle, thanks to setup of a triple rear camera. It can shoot with 2X optical zoom. The wide-angle camera is 12 MP resolution. There is not the telephoto camera  in the iphone 11 model. But Pro model has telephoto camera. This telephoto camera is at 12 MP resolution. The phone can shoot with 2x optical zoom while shooting at a rate of 0.5x ultra-wide angle.
The front side is 13 MP resolution. It has 2 main camera. We see a 3D ToF camera in front side. The ToF camera also used Face ID. So, it allows you to take successful portrait photos with the front camera.
We see the long-awaited night mode on new iphone with the iPhone 11 models. Most smartphone manufacturers include night mode on their phones. So, we will be able to use this mode on new iPhone models.
Thanks to night mode, you can shoot more successfully in low light. In the tests, the results of the shooting in the night mode was much more successful. With this mode, you can avoid taking pictures in low light.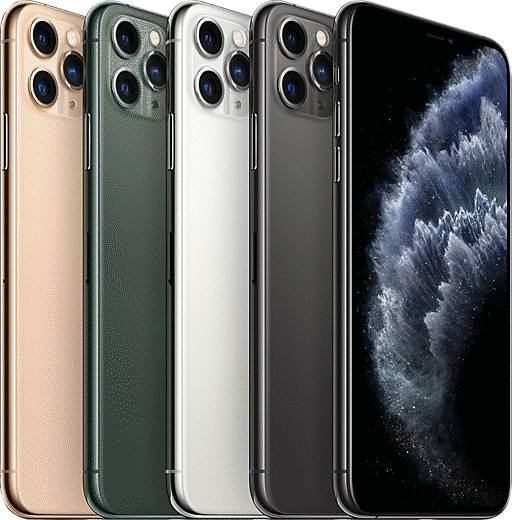 All iPhone 11 models feature video capture support of up to 60 frames per second at 4K resolution. With full HD resolution, it can be up to 120 frames per second. You can take heavy shots with 120 frames per second. In addition, only the wide angle camera of the iPhone 11 has IOS, while the it has OIS on its wide angle camera and telephoto camera. The ultra wide angle camera of both phones don't have OIS. With IOS, you can shoot more stable video even if your hand is shaking.