Technology covers most of our lives and shaped our way of communication. Now there are many messaging applications, and they have various features to improve our interactions with other people. Of course, online messaging is not something to be compared with face to face communication. If you are in an online conversation, you need to express yourself through personal iPhone emoji.
In our daily lives, there is always an online conversation going on. Almost every individual has one chat group to interact with other people from a personal to a professional extent. Since emojis are an essential part of these interactions, we need to talk about the new improvements. In this article, we will mention all the details of personal iPhone emoji and improved versions.

Why do We Use Emoji?
There are at least hundreds of emoji in every messaging application. Therefore, conversations become more colorful and satisfactory to express yourself to others. Even though it seems ordinary, we need to use them to convey our emotional state at that moment. Many people started to get creative and bring their imagination to the conversation. That leads to a new type of communication, which is more engaging and intimate. Moreover, creating a unique emoji became a trend and imaginative competition at the same time. Right now, you can use animoji on iPad and iPhone. There are also talking and moving emoji for these iOS devices, which we will explain in detail.
Considering new updates for up-to-date iOS devices, there are different ways to improve your online conversations. Uniqueness and rarity were always pursued by people who close with new features and updates of applications they are using. Most tech companies are aware of that, and they release these updates to please the users. Well, Apple did that too and took the emojis to another level. Let's take a closer look: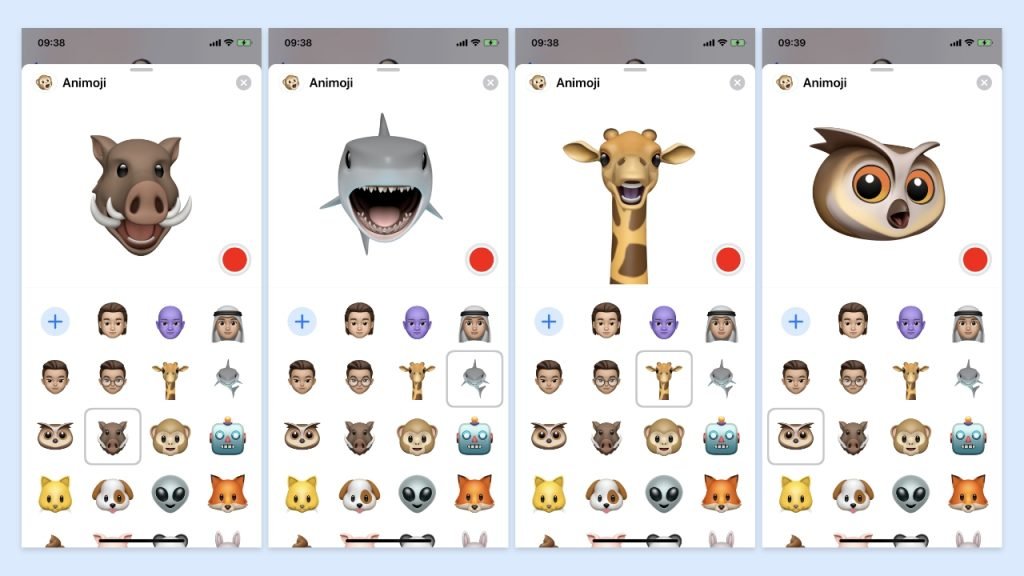 Personalized Emoji for iPhone: Animoji and Memoji
First of all, to be able to understand the scale of this, we should first take a look at animoji and memoji. As a new update, this features works with the true depth camera to cover your face like a map. The purpose here is to create a 3D model based on your face and its features. With this opportunity, you can have a personal animated emoji. If you want to create your personal avatar, you can use animoji on iPhone X and iPad as well. Moreover, there is also a feature called memoji, which similar to animoji, and it gets better. Memoji offers an opportunity to create your 3D version of your face in detail.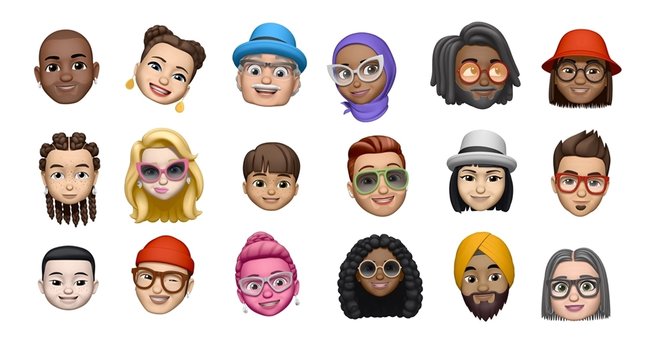 Create and Share your Own Animoji and Memoji on Apple Devices
As you may have already known, Face ID by Apple, was created for safety and easy-to-use purposes. However, it does not end with safety at all; now, you have a chance to turn yourself into an animated ghost, even a robot with animoji. For instance, if you want to create an animoji with your iPhone X, first, you need to open the animoji section in the iMessage. Then you can choose any icon available for your personal animoji. Your front camera opens and scans your head at the same time. As soon as it recorded the movements of your head, your animoji will be ready. You can post it in your conversation, anytime you want. By the way, you can also save it to your camera roll, and you can share your personal animoji on your social media.
As for the memoji, the process is simple; when you are in the iMessage, go to the animoji section and scroll to the left. In there, you can see a plus icon for the new memoji. That means you can create a personal memoji on your apple device. There are lots of options such as skin color, hair, the eye, and more. The saving and sharing process is the same as with animoji.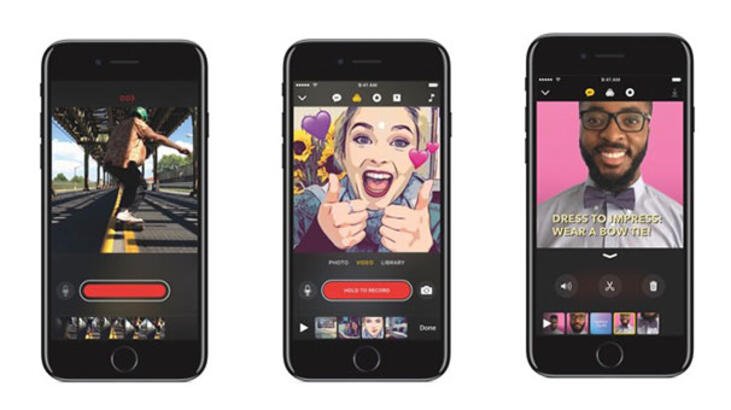 Show Your Creativity with Clips
If you are familiar with memoji and animoji by now, we need to tell you about the Clips for Apple. With this update, you can create videos with your own memojis. Artistic filters, music, and stickers will assist you to express yourself through animated short clips.
At this point, we should inform you that you need at least an iPhone X to use animoji, memoji, and clips update. They are also available for devices with iOS 11 and further, iPad pro 11 inches and iPad pro 12 inches.
Your connection with the digital World will be more intimate with the new developments. In this case you can create your personal iPhone emoji through true depth camera system which apple developed. Now, show your creativity and imagination with people around you with your hearts content.
You can share your creative animoji and memoji by following the guidelines in this post here: https://www.techblimp.com/2019/01/22/how-do-you-share-the-animoji-you-create-on-other-platforms/