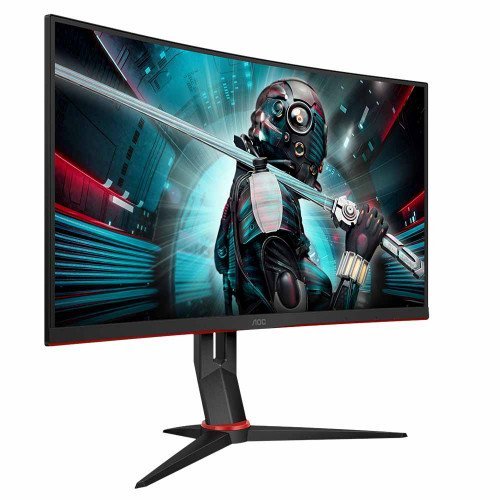 If the criteria you are looking for on the monitor are 2K resolution, 144Hz refresh rate, 1ms response time and curved screen, then this monitor is for you. Here is the AOC CQ27G2U 27 review!
Especially recently, we have started to see many products in the special category for players. Obviously, we like this one very much, as we like to use these products as part time gamers. Today we have a monitor from AOC on our table.
We have review monitors before from AOC's G Line segment. Now the 2nd generation G Line series models have been popular, one of which is the AOC CQ27G2U model we have.
One of the key features of this model is its curved structure. It also appeals to those who love competitive games with its high refresh rate and low response time. Let's take a closer look at this AOC monitor review together.
AOC CQ27G2U Design
Of course, as always, design will be our first priority. The AOC CQ27G2U has a curved screen of 1500 radius. Thus, instead of flat panels, it becomes a model that will be liked by those who want the image to surround itself a little more. The screen bezels are also quite thin. This allows you to focus more on the image on the screen.
Standing out with its sharp lines, the stand also stands firmly on the ground. While there is a cable hole in the middle of the stand, it should be said that the stand also allows height adjustment. The ability to tilt the monitor to the right/left, front/back, as well as height adjustment, is also very important for ergonomics.
By the way, while the red stripes stand out in the design, RGB lighting is not preferred on this monitor. Thus, this model aims to be a slightly more affordable model compared to monitors with RGB lighting.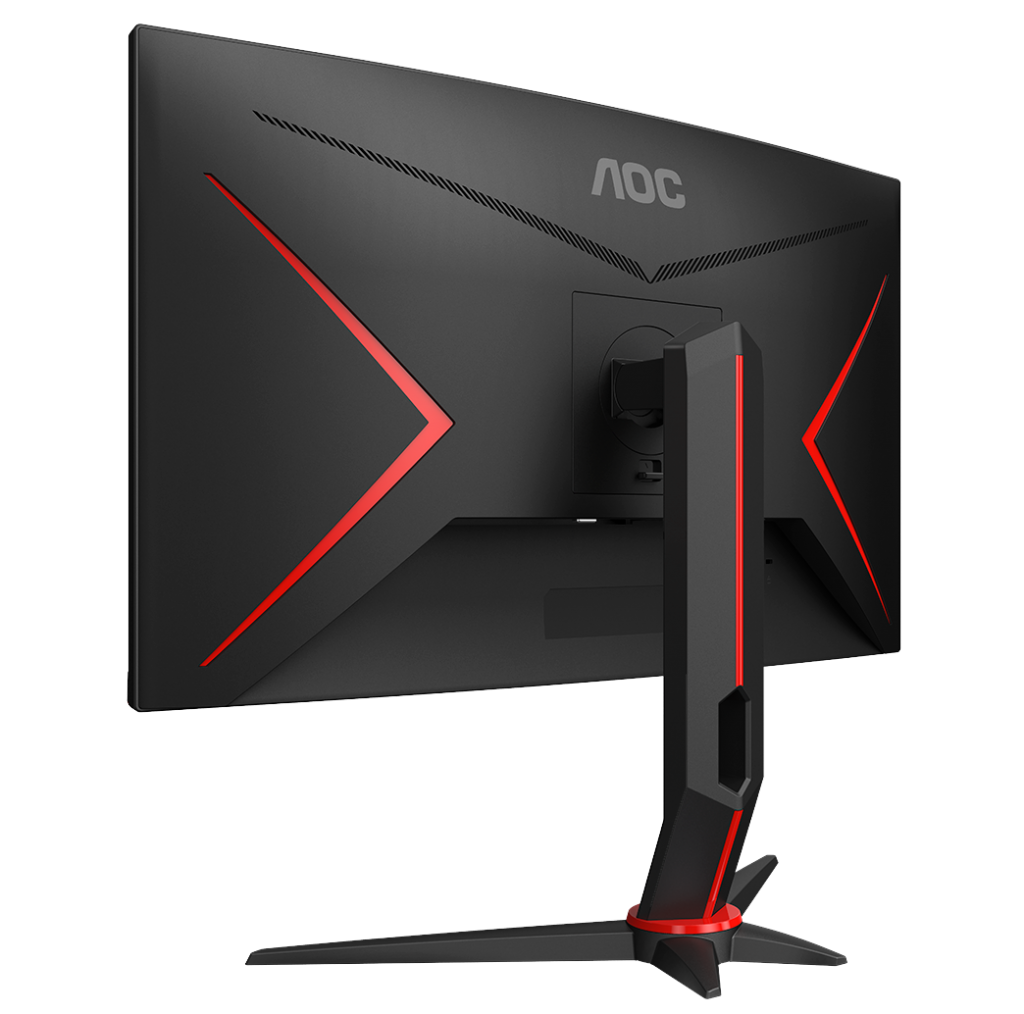 AOC CQ27G2U Features
The AOC CQ27G2U has a 27-inch screen. This screen, which has a refresh rate of 144Hz, can produce images in 2K resolution. The response time on the screen, which can reflect Full HD and 2K games with full performance, is 1ms. Thus, as we said, it becomes one of the important models especially for competitive games like CS:GO and Valorant. In the meantime, it should be said that this model is especially suitable for AMD graphics card players, because the monitor includes FreeSync Premium support.
You can also read our Philips 325E1 review if you want a more expensive model: https://www.techblimp.com/2020/09/06/philips-325e1-review/
Of course, besides competitive games, it also appeals to a rich range from colorful platform games to adventure games that attract attention with their visual world. Because the color beam of the VA panel used is wonderful. The monitor, which can cover 120 percent of the sRGB color gamut, has a brightness value of 250 candela, while the typical contrast level is 3000:1.
The AOC CQ27G2U also offers a wealth of connectivity options. There are 2 HDMI 2.0 ports as well as a DisplayPort input. Thus, you can connect the monitor to the console and computer at the same time. It also has speakers on it. The monitor, which comes with 2 2W loudspeakers, also includes 4 ports for USB need.
In Brief
As a result, the AOC CQ27G2U will be a good option for those looking for a 27-inch curved screen monitor. Considering that AOC's G Line series is preferred by professional esports players, we can clearly say that it will meet the needs of those who want a good monitor especially for competitive games.