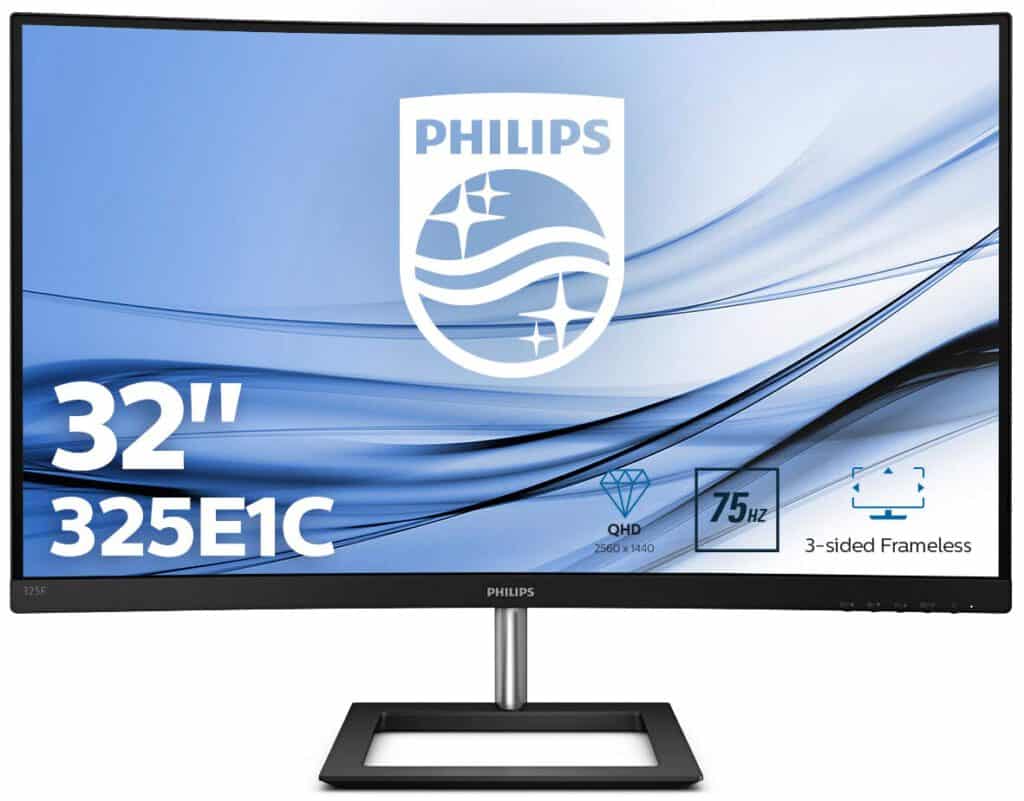 In this review, we'll take a closer look at a model that you can consider as a good option if you're looking for a large screen monitor. Philips 325E1, one of the monitors in the E-line series of Philips, took its place on our review table. We have been using this monitor for a while and during that time we have evaluated many aspects of the monitor, be it for general office work or for entertainment purposes.
Philips 325E Screen Features
First of all, I have to say that the screen of this model is quite large and roughly the size of a television. In this sense, if you need a wide view, it already meets this. On the other hand, supporting QHD resolution, that is, having a resolution of 2560×1440 pixels, means you can fit more details on the screen.
The refresh rate of the monitor is 75Hz, the aspect ratio is 16:9 and the panel is VA LCD. The brightness of the monitor, which offers a response time of 4 ms from gray to gray, is 250 candela and the contrast ratio is 3000:1. With these technical features, the Philips 325E1, which is similar to its competitors in this field, also shows more resolution compared to some models at the same price.
Philips 325E1 Features
On the technical side of the monitor, many other technologies are actually mentioned on the back. With features such as SmartContrast for more detailed black details, Flicker-free and LowBlue mode for less eye fatigue, and SmartImage optimized for gamers, it expands the area of ​​use and makes you comfortable when you come across it. At this point, we would like to draw attention to the following two features:
Philips 325E1 is a curved monitor. The monitor, which provides a relatively immersive image when you face it without narrowing the screen with a slight curvature, is enjoyable in this sense. However, since this monitor is in Philips' E series, it does not have extensive ergonomic features.
You know, many of Philips monitors we've reviewed have monitors with a wide range of ergonomic capabilities. But this is not one of them. The screen can only be tilted slightly forward and backward. The monitor, which can be tilted 5 degrees to the front and 20 degrees to the back, allows you to adjust the screen as much as possible according to your sitting position.
Now let's continue with the features of the monitor. With this monitor size, you can think that it is more suitable for office use. Because it is very suitable for multi-screen use on a wide screen. On the other hand, it is also very suitable for multimedia use since it can also be used as a television and you can get a television look in movies and videos.
Can One Play Games with Philips 325E?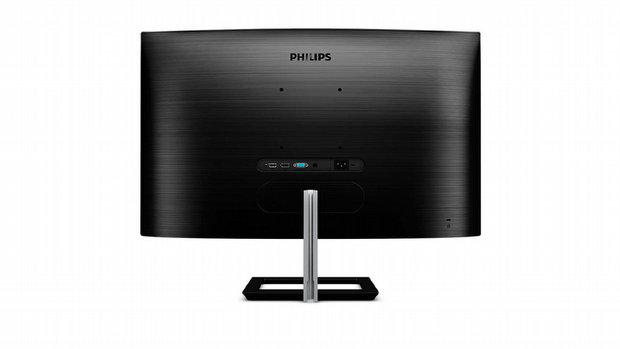 In addition, although it is not a niche gaming monitor, it is designed to be relatively suitable for games because AMD FreeSync support is available on this monitor. So, you can enjoy the games as well. We spent a lot of time especially in PUBG during the time we used it. However, the monitor does not have built-in speakers and there is an audio output where you can connect your speakers for sound.
You may be also looking for a new keyboard. If so, you can look our review: https://www.techblimp.com/2020/09/04/xpg-summoner-review/
Of course, one of the ways of using this monitor will be office work. Especially if you are dealing with video processing, it provides a large area for montage thanks to its large screen and high resolution. If you're into graphics, having 123 percent of the sRGB color gamut is also a driving force. But there are also more professional models for professional work.
Philips 325E1 Design
If we talk about the design of the monitor, some people may not like it since the back has a knurled plastic material since it doesn't look very attractive. However, we can say that it stands balanced on the table with its stand.
When we look at the connections on the back of the screen, which has three side-thinned bezels, we see that there are HDMI 1.4, DisplayPort 1.2, and VGA inputs. In addition, as we said, the audio output is also located here. However, there are no USB ports on the monitor.
Before we finish, let's say that the monitor's menu controls are also placed on the right edge of the screen.
In Brief
The Philips 325E1 is useful for offices as well as for homes. If you especially want a large screen, insist on a curved line and think that 2K resolution is enough for you, you should look at this model.