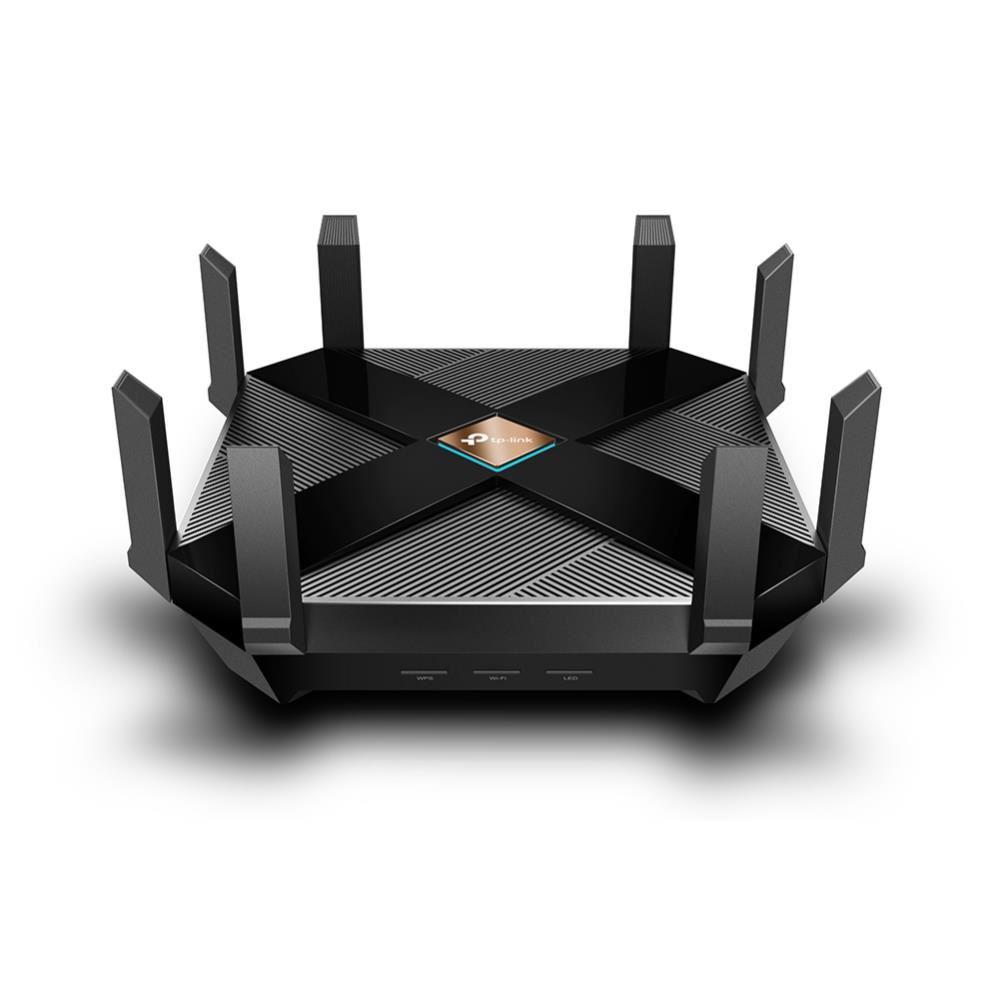 In this review, we'll take a closer look at a fantastic Wi-Fi 6 router. We say fantastic because with the new Wi-Fi standard, also known as 802.11ax, this category has started to get a lot of color. With the new technology that started to come out of the hands of brands one by one, equiped devices are gradually finding a place in homes. One of these products is the TP-Link Archer AX6000, which we will examine today, with its huge body on our table.
Design
The Archer AX6000, as you can easily see, is a large device with its 8-arm antennas. Archer AX6000, which has a modernized look with its piano-colored black body and machined design, may not please everyone with its size. However, this size is necessary for the technology it contains and for it to provide the necessary cooling. On the other hand, we can say that it uses the expanding area very well and it puts it on the TP-Link. Because when you look at the links behind it, it is impossible not to be affected.
TP-Link Archer AX6000 Gigabit Ethernet Ports
Connections include 8 Gigabit Ethernet ports. There is also a 2.5Gbps WAN port here. So much so that you can take full advantage of over 1Gbps internet access with the WAN port. So with this device, you are ready for speeds that are not yet supported in many places in our country.
The device meets its powerful appearance with a powerful hardware infrastructure. Archer AX6000, which has a 64-bit structure with a frequency of 1.8 GHz and provides power from a 4-core processor and supports 1 GB of RAM, thus has the necessary setup for multiple operations.
If you are looking for a phone you can read our OPPO A91 review: https://www.techblimp.com/2020/09/19/oppo-a91-review/
AX6000 Features
We said that Archer supports the 802.11ax standard for AX6000. This new standard has been with us for a while, but it is slowly becoming widespread in devices. If you pay attention, we have started to see Wi-Fi 6 support in smartphones, especially in the high-end models that have been released recently. Of course, a modem or router with 802.11ax support is required to benefit from this infrastructure. Of course, this router also supports Wi-Fi 5 and older devices, so there is backward compatibility.
In terms of performance, 802.11ax provides a big difference in speed compared to 802.11ac, ie Wi-Fi 5. If we go through this device, you can get a 2.7 times higher speed with 4804 Mbps in the 5 GHz band, and 1.9 times higher results with 1148 Mbps performance in the 2.4 GHz band.
Archer AX6000 has many more features. It can support 160MHz channel width, automatic band routing, MU-MIMO data streaming and direct signal beamforming to the client. With all these features, Archer AX6000 becomes an important model for establishing a good infrastructure especially for broadcasters, those with high data flows and devices for increasing smart home needs. In this sense, if you have such needs, you should start to examine Wi-Fi 6 supported devices closely.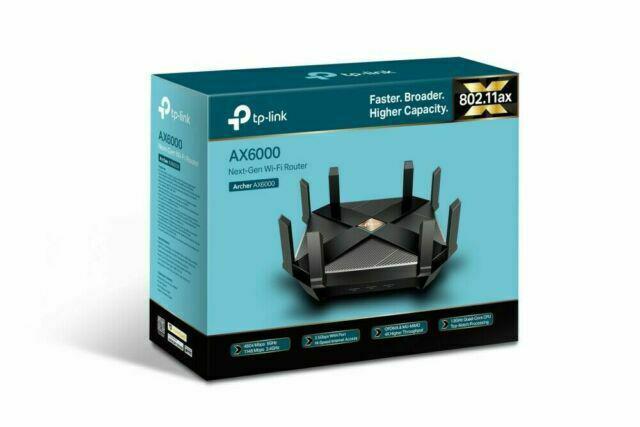 How to Setup TP-Link Archer AX6000?
Setting up the Archer AX6000 is also very simple, like many TP-Link devices we have reviewed before. You can easily set up TP-Link via the Tether application, which you can find in both iOS and Android markets. Your phone is enough for setup. It connects to the device via Bluetooth and you can complete the setup in a few steps.
It is possible to configure many settings through the application. Among the options, there are many points from security to parental controls, from guest network to antivirus configuration.
In Brief
As a result, TP-Link Archer AX6000 is a niche model, especially with its high wireless connection support, while it expands its usage area by providing wired connection support. With the 8 Gigabit Ethernet ports we mentioned, it can give the opportunity to establish a wide wired internet network at home.
While it is very easy to install and use, Archer AX6000 also focuses on device sharing by including USB ports within its wide connectivity support and completes the framework with its extensive software support. But its size is big and imposing. A minimalist design may not appeal to those who expect it, and on the other hand, it certainly does not appeal to anyone except those with high expectations.