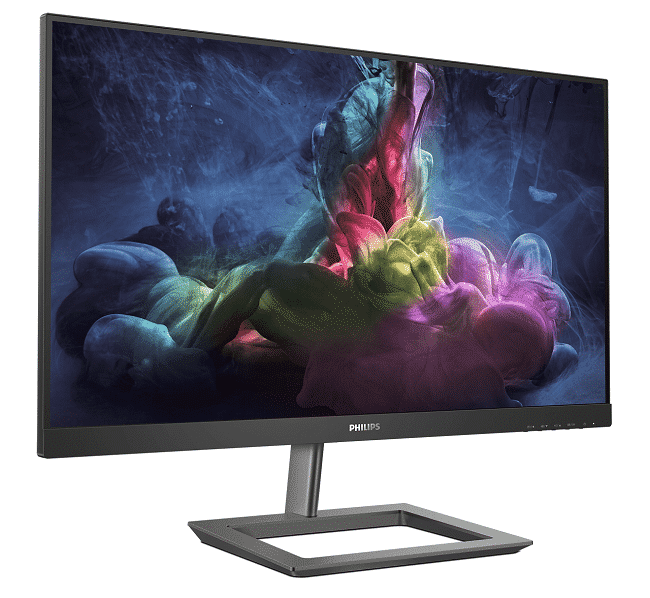 Philips is expanding its portfolio with Philips E series monitors designed for PC gaming, with 144 Hz and 1 ms MPRT.
Given the consistent and impressive growth in the video game industry, Philips monitors wouldn't have been able to respond to the general need for innovative and high-performance products that can combine design with essential features. Everything in this series has been developed to ensure a smooth and enjoyable gaming experience as possible. In addition, its design fits perfectly into any interior.
Stefan Sommer, Director of Marketing & Business for Monitors and Displays Europe & MMD International, AOC International, said: "Our entry into the personal computer gaming segment gives us the opportunity to offer unique, premium products that will win consumers. This important step is taken to meet the demands of consumers. Young people want a single product suitable for all jobs, they want to be able to study, watch movies and play games, while not straining their budgets. They focus more on features. We are launching this new product line to meet the demands of both target groups. "
The first monitors of the new E series to be launched are Philips 242E1GAJ (60.5 cm / 23.8 ") and Philips 272E1GAJ (68.6 cm / 27").
You can read our TP LINK ARCHER VR2100 review: https://www.techblimp.com/2020/09/07/tp-link-archer-vr2100-review/
Full package
The Philips 242E1GAJ and Philips 272E1GAJ monitors feature a 16:9 Full HD display with VA panels that give detailed images and extra wide 178/178 ° viewing angles. Its frameless design on three sides makes the screen perceive as larger than it is. All this together ensures a great visualization for standard office applications. But above all, this model is suitable for demanding graphics applications, web browsing, photos, movies and gaming. For even more complete entertainment, the new 24-inch and 27-inch monitors feature a built-in pair of high-quality stereo speakers.
Multiple options for fun
The E series offers a smooth experience with a refresh rate of 144 Hz, which is practically 2.4 times faster than a standard 60 Hz screen, redrawing the image on the screen at up to 144 times per second. Such a responsive monitor is key in competitive gaming. It displays the enemy's movements with ultra-smoothness, making it easy to aim. Moreover, the fast 1ms MPRT (motion picture response time) effectively eliminates streaking and motion blur, providing sharper and more accurate images to enhance your gaming experience. As the Philips 242E1GAJ monitor is enhanced with AMD FreeSync ™ Premium and the Philips 272E1GAJ with Adaptive-Sync, both monitors offer a tear-free gameplay experience.
To enhance this experience even further, Philips' new gaming displays feature a quickly accessible OSD that is fine-tuned for gamers. The OSD has multiple modes that allow gamers to better support their on-screen challenges. So, users always get the best gaming experience from their monitor and now this can be even better adapted to the game being played.
Philips matter images!
The E series gaming monitors feature Ultra-Wide-Color technology, which provides a wider color gamut for a brighter display and makes media entertainment, images and even productivity even more vivid. Thanks to SmartContrast, which analyzes the displayed contents, these monitors automatically adjust the colors and control the intensity of the backlighting. The E series also features Flicker-Free technology for more comfortable viewing and LowBlue Mode for easy on the eye's productivity.
The Philips 242E1GAJ monitor is currently available on the market. The Philips 272E1GAJ monitor will be available from mid-October at the manufacturer's recommended retail price of $213 and $261, respectively.