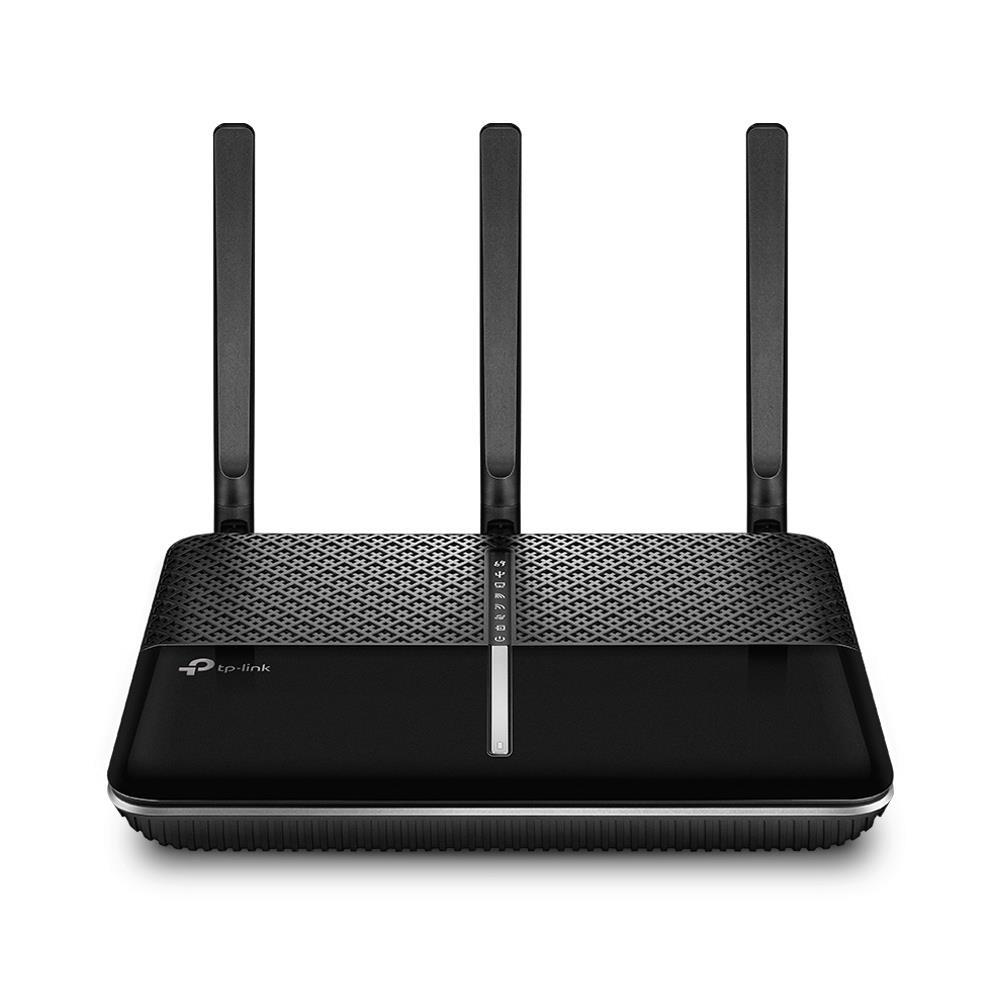 The last point we have reached in VDSL comes to life with TP-Link Archer VR2100. This device much to explain, but we need to give an important detail before moving on. This device ise useful as both a modem and as a router. In this way, it is a good option for those looking for 2 types of products.
TP-Link has many models in this category, and even in terms of body structure, they do not differ much except size. Archer VR2100 has one feature that makes it different, it supports Super VDSL. So, what is this Super VDSL?
What is Super VDSL?
Super VDSL is actually a new type of connection in the form of Profile 35b on VDSL2 supported lines, but it is not easily available in every region. Therefore, if you want to benefit from this speed and this type of connection, the first thing you need to do before purchasing this device is to call your service provider and make sure that your line shows this support. Once this is done, you are ready to use the Archer VR2100.
The Archer VR2100 is a device with a theoretical performance of up to 350 Mbps in total, with Super VDSL support. Of course, it is also backward compatible, that is, it supports infrastructures such as ADSL, ADLS2, VDSL. In fact, let's say that you can see speeds of 24 Mbps in ADSL2 + and 100 Mbps in VDSL2 with this device.
Versatile Connectivity Support
Versatile connectivity support is available on the Archer VR2100. Whether you use the network infrastructures we just mentioned, connect via Ethernet port, or establish a mobile internet connection via USB with a 4G dongle. This device gives you the option for all. In addition, it also includes a feature called OneMesh, and this feature has recently been used extensively in a compact solution. The Archer VR2100 is able to create a Mesh Wi-Fi network, also known as Mesh. Of course, for this, the other device must also be TP-Link and it must support OneMesh feature. In this way, instead of setting up a network system to expand your coverage area from the beginning, you can expand this area by adding to this device.
You can also look for TP-Link Archer C2300: https://www.techblimp.com/2020/07/25/tp-link-archer-c2300-router-review/
The Archer VR2100, as its name suggests, is a device that can reach a total theoretical speed of 2100 Mbps. You can connect to 2.4 GHz and 5 GHz networks with this device, which uses the 802.11ac wireless network standard. Supporting up to 300 Mbps in 2.4 GHz network and 1733 Mbps in 5 GHz network, the Archer VR2100 is also equipped with 4 x 4 MU-MIMO feature so that it can transfer data to all devices you connect at high-scale simultaneously. This allows to increase the connection quality.
The Archer VR2100, which has a particularly good shooting power and good data transmission performance in our tests, has replaced the VR2800, which we have been using for a long time. However, it should be noted that we cannot try this feature because there is no Super VDSL support where we use it. As I said at the beginning, in order to benefit from this feature, the service provider must include this technology in the infrastructure.
Easy Installation and Use
The Archer VR2100 is easy to set up and use just like other TP-Link devices. You can easily install it on Android or iOS-based phones via the Tether application. Through this application, you can not only set up, but also prepare many settings you may need regarding the network. You can get parental controls, create a guest network, and much more security-related touches.
In Brief
TP-Link Archer VR2100 is a nice option for the 802.11ac Wi-Fi 5 category. We think that those who are looking for a modem with router feature and who have Super VDSL support in their infrastructure will especially appreciate it. Apart from that, Archer VR2100 has been successful with wired and wireless connection support.