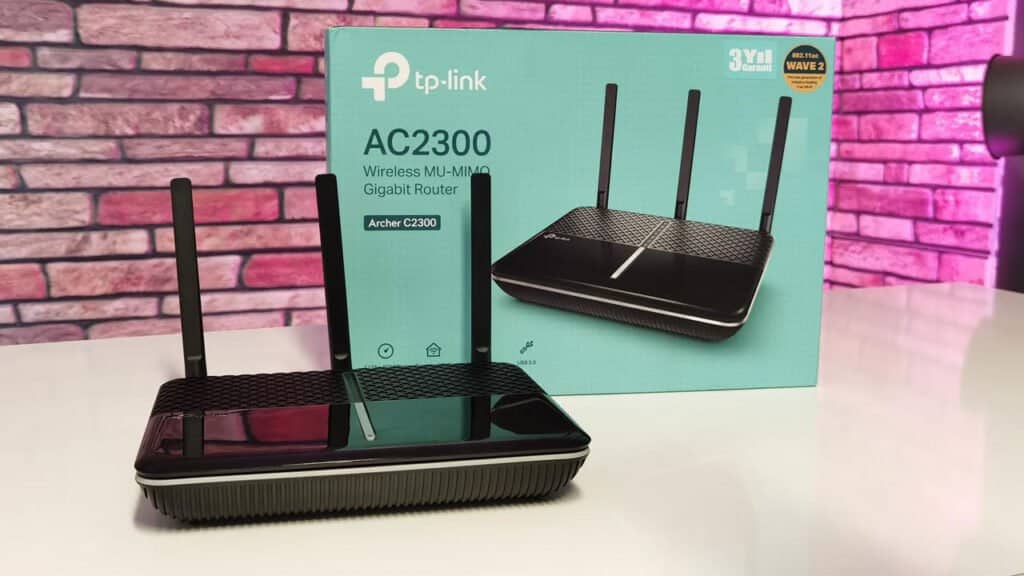 Today, we are going to review TP-Link Archer C2300 router model. Let's see what features the C2300, one of the newest router models of the company, offers us?
Box contents and design
Of course, documents such as the model itself, adapter, ethernet cable and user manual come out of the box of the device. Offering an image like the conventional designs of TP-Link, the front black of the C2300 has a piano black and the other half has a perforated structure that also serves as a ventilation. Thanks to the LED lights on the device, you can see information about the internet status.
On the back of the model, there is an adapter jack, power button, internet and 4 LAN slots, while the USB 3.0 slot with Wi-Fi and WPS keys on the left. Thus, if there are products we want to include in the network, we can do this through the USB 3.0 socket.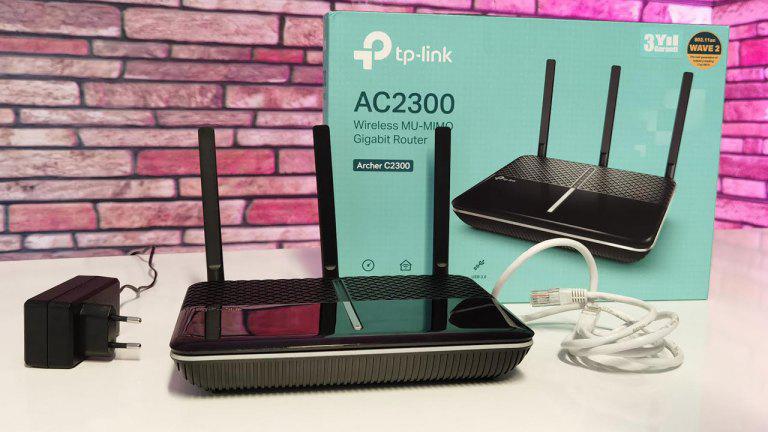 Setup
As with many TP-Link products, we do the installation process with the Tether mobile application, which you can find on iOS and Android platforms. After completing the physical connection between the modem and the router, the installation is completed in about 5 minutes via the Tether application. All you must do is select the C2300 model by going to the router section from the Add new device option and completing the steps.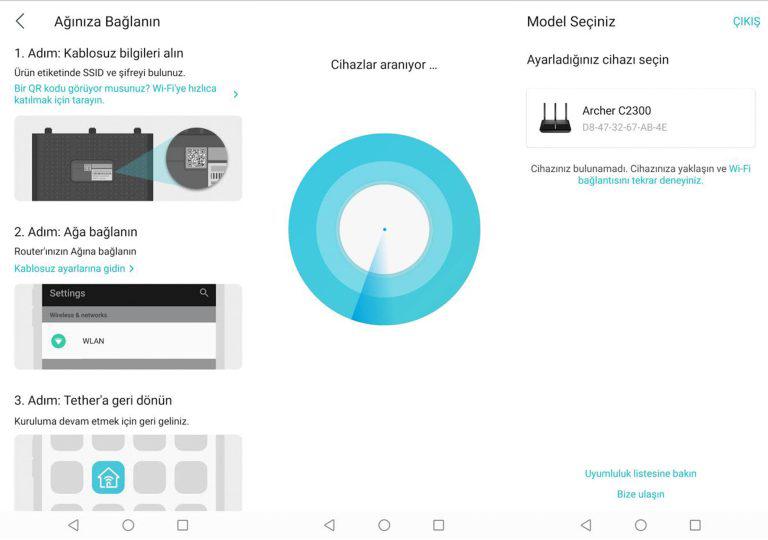 This application allows you to make all other adjustments related to your router, not only in the installation. You can access Wi-Fi settings, password, guest network and all other features you may need here.
TP-Link Archer C2300's technical features and performance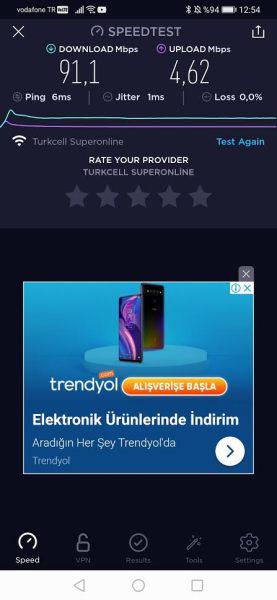 First, after completing the installation, you can see the speed test screenshot we made with our smartphone over Wi-Fi below. With the Superonline Internet, which offers 100 MBit download and 5 MBit upload speed in our office, we were able to see almost the maximum speed values ​​in our test connected to the router.
When we look at the technical features and offerings of the device, it is important to include 3 high-capacity antennas for a healthy and comprehensive wireless internet. At this point, the device, which offers MU-MIMO support for efficiency, can communicate with 3 various products at the same time. The TP-Link Archer C2300 model, which is a dual-band supported model, can go up to 1625 Mbps and 600Mbps at 2.4 GHz.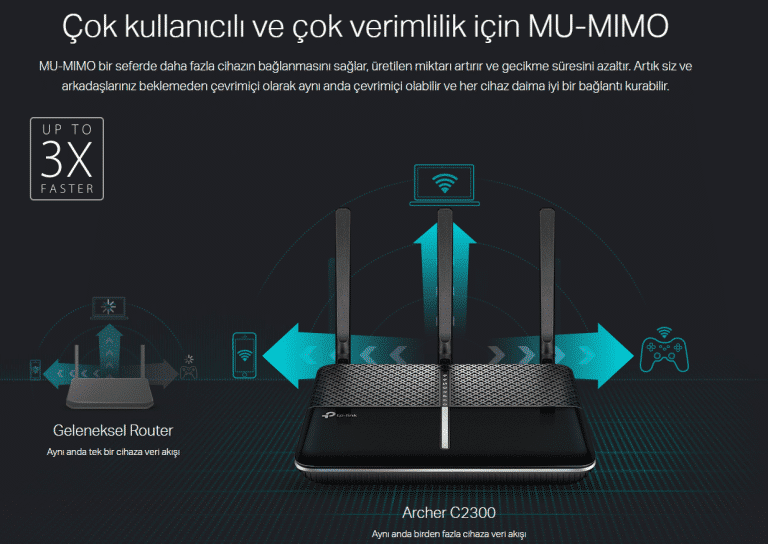 Another issue that the model stands out is addressing those who need VPN. Because it supports Open VPN and PPTP VPN connection and it also offers VPN Acceleration to increase the connection speed. Thus, you can have a fast and secure VPN connection.
Source: https://hwp.com.tr/tp-link-archer-c2300-router-neler-sunuyor-144536