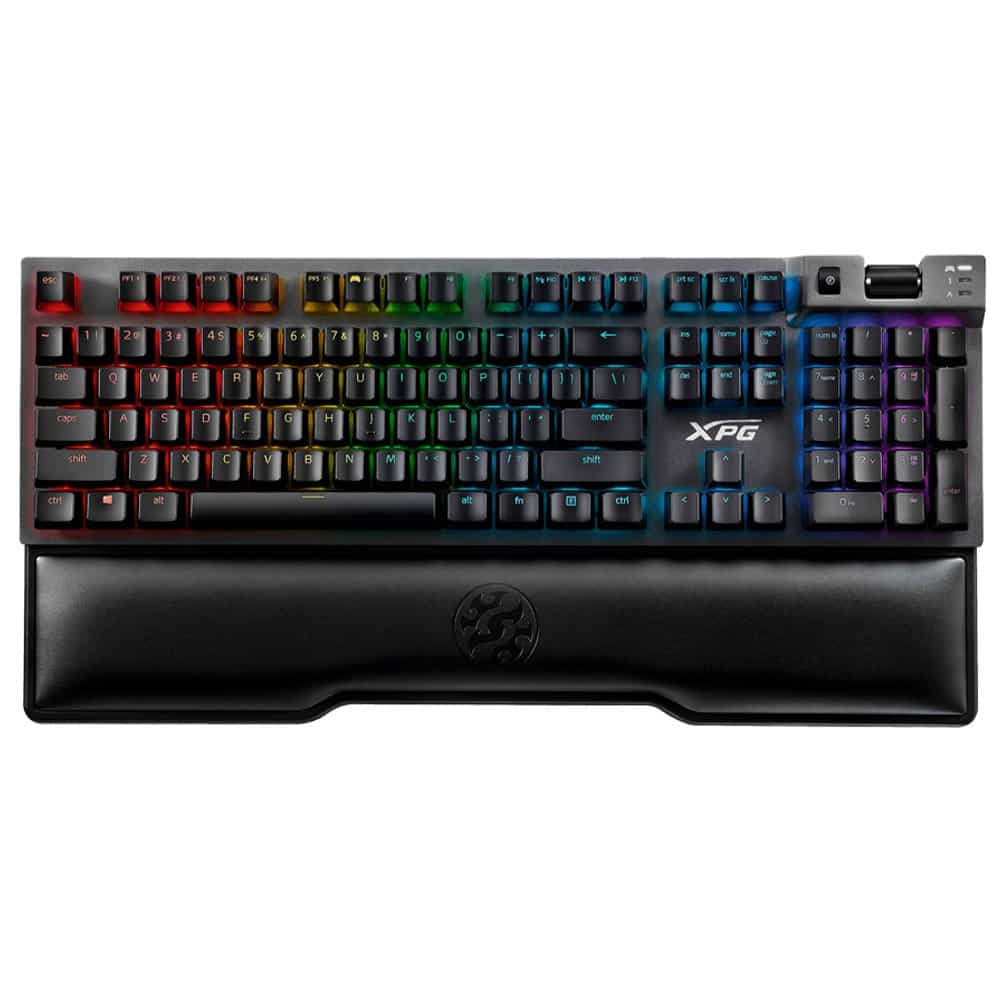 We are familiar with XPG's products that raise the bar in memory and storage units, but the company has recently made a serious breakthrough with XPG Summoner. In particular, the H20 and Emix H30 headphones developed by the company have won our appreciation. This time, we are facing a high-level player keyboard.
XPG Summoner is an aggressive product that can immediately attract attention in terms of design. With its brushed aluminum casing, RGB support, media control wheel and full arm support, it looks very stylish and is quite light despite having all this hardware together. Weighing only 950 grams, the product fits firmly on the ground, and the arm support, which magnetically joins the keyboard (sitting like a roof), is a bit stiff at first, but is extremely ergonomic.
Especially the volume control wheel located in the corner is not only functional, but also a very pleasant addition to control. Instead of adjusting the sound from the computer interface every time, you can access it very easily from here. It is nice to have a special button positioned next to the wheel to completely turn off the sound.
In the meantime, let's also say that the RGB support on the keyboard is specific to each key and offers 7 predefined lighting modes.
You may also like: https://www.techblimp.com/2020/08/28/inca-empousa-ii-ikg-451-review/
XPG Summoner Keys
The F keys on the keyboard are also assigned as macro keys. I do not like that the keys assigned to macros look like a garden fence on the left side of the keyboard, and you will be very pleased with this situation. Oh no, if you are looking for dedicated keys, you will need to look for another model.
In the XPG Summoner, you can choose the one that suits you among Cherry MX's Red, Silver and Blue switches. There were Blue keys in our product. Combining the classic crackling mechanical keyboard sound with comfortable use and offering an overall balanced performance, these keys have an activation weight of 50 grams and an activation point of 2.2mm. Although blue keys are specific to the game, they provide a very enjoyable use at the point of long-term writing as in games. It did a very good job writing this article as well.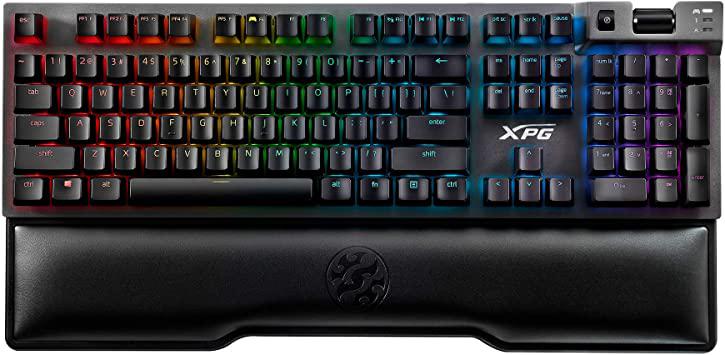 It also carries a USB 2.0 port on the Summoner. Although the negative side of this is that it occupies two USB slots on your computer, it is a very useful feature to eliminate tasks such as charging without reaching under the table. Of course, you can say that you wish it was in the USB 3.0 standard, but it will take time for this standard to spread among keyboards.
In Brief
As a result, XPG Summoner has exceeded our expectations in almost every field during the time we used it and succeeded to be one of the strongest products of this month.