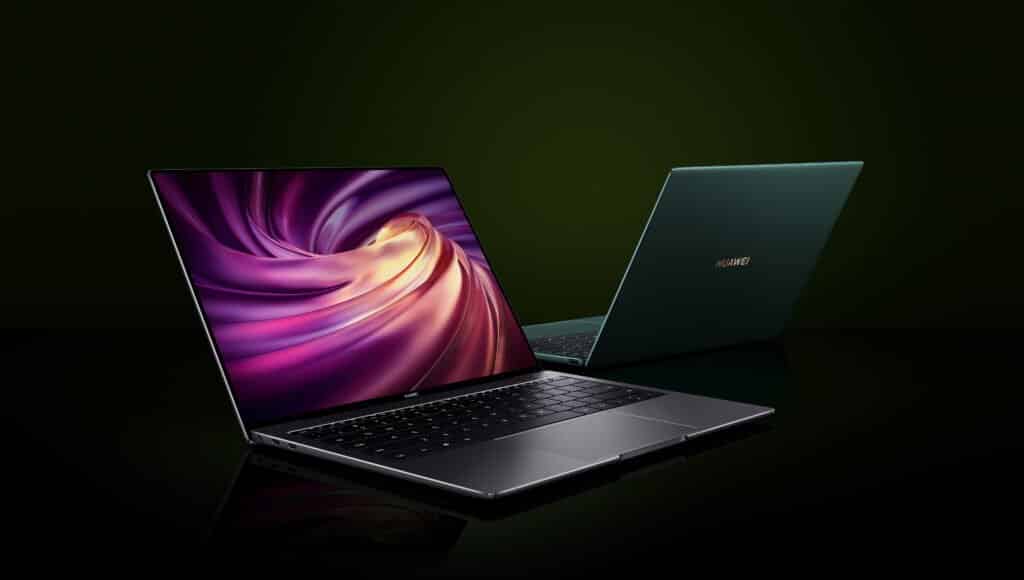 Especially recently, Huawei has been able to reach a wide range of users with its MateBook 13, MateBook D 14 and MateBook D 15 models. The main reason for this is of course that these laptops are both affordable compared to their competitors and have influence in their segments by offering high-end features. This time, we have the new MateBook X Pro. In this article, we will examine the MateBook X Pro, which looks really impressive at first impression with its compact design and high-end performance and environmental features.
Huawei Matebook X Pro Design and Screen
The MateBook X Pro, which looks very impressive with its design, comes with its space gray color, while it is quite solid with its metal body. The laptop, which is very thin and extremely light, is only 14.6 mm thick and weighs 1.33 kilograms. Thus, it becomes a model that can easily find a place in your backpack and can be carried easily in hand.
Huawei MateBook X Pro Screen Resolution
Despite its compact structure, the MateBook X Pro, which provides a very wide display with its screen, provides a wide view with its frameless screen design, and supports full 3K resolution with this screen. The resolution of the screen is 3000×2000 pixels and the screen size is 13.9 inches.
This screen has 3 attractive aspects for us. The first is that it offers unlimited experience with frameless design; such that the ratio of the screen to the body is 91 percent. The second is 3K resolution, 100 percent sRGB color gamut support, 1500:1 contrast ratio and 450 nits of brightness to produce great images. The third is that this screen is touchscreen. Yes, the screen of the MateBook X Pro is fully touch-enabled, so this laptop is ideal for mobile use with its compact structure, as well as expanding its flexible usage area and enriching its use.
MateBook X Pro Technical Features
MateBook X Pro is an extremely powerful and rich model with its technical aspect and environmental features. The laptop has a Core i7-10510U CPU from Intel's 10th generation new processor family. This processor, which can reach up to 4.9 GHz frequency, thus offers powerful use.
Huawei MateBook X Pro RAM and Storage Capacity
In addition to this processor, the MateBook X Pro has 16 GB of RAM, while 1 TB capacity NVMe SSD provides large storage space and 2 GB NVIDIA GeForce MX250 GPU on the graphics side. In the light of all this technical staff, MateBook X Pro provides efficiency in multitasking, high speed in image processing and smoothness in gaming experience.
So far it is obvious that it is an enormously powerful laptop, there is more, but before we go, let's talk about a different capability that distinguishes the MateBook X Pro from other laptops.
Connect MateBook X Pro and Phone
There is an important feature in the Matebook X Pro, which is also available in other Huawei laptops we have reviewed before, but this feature is not available in other laptops. In that sense, Huawei's laptops differ from competitors at this point.
Huawei has an important feature that brings together a laptop and a smartphone, called Multi-Screen Collaboration. Thanks to this feature, you can connect your Huawei smartphone and Matebook X Pro to each other completely wirelessly and control the phone via a computer. So how does this happen? Let's explain it step by step.
Running this feature is pretty simple. First, we open the PC Manager application on the laptop. PC Manager automatically starts scanning surrounding Huawei devices and we allow the notification to the phone. By this way, the connection between laptop and phone is provided.
Yes, the screen of the phone is now on one side of the laptop. Thus, while working at the computer, you can also easily access your phone and manage all the functions of your phone on the screen. So, what can you do with this?
Huawei MateBook X Pro Multi-Screen Collaboration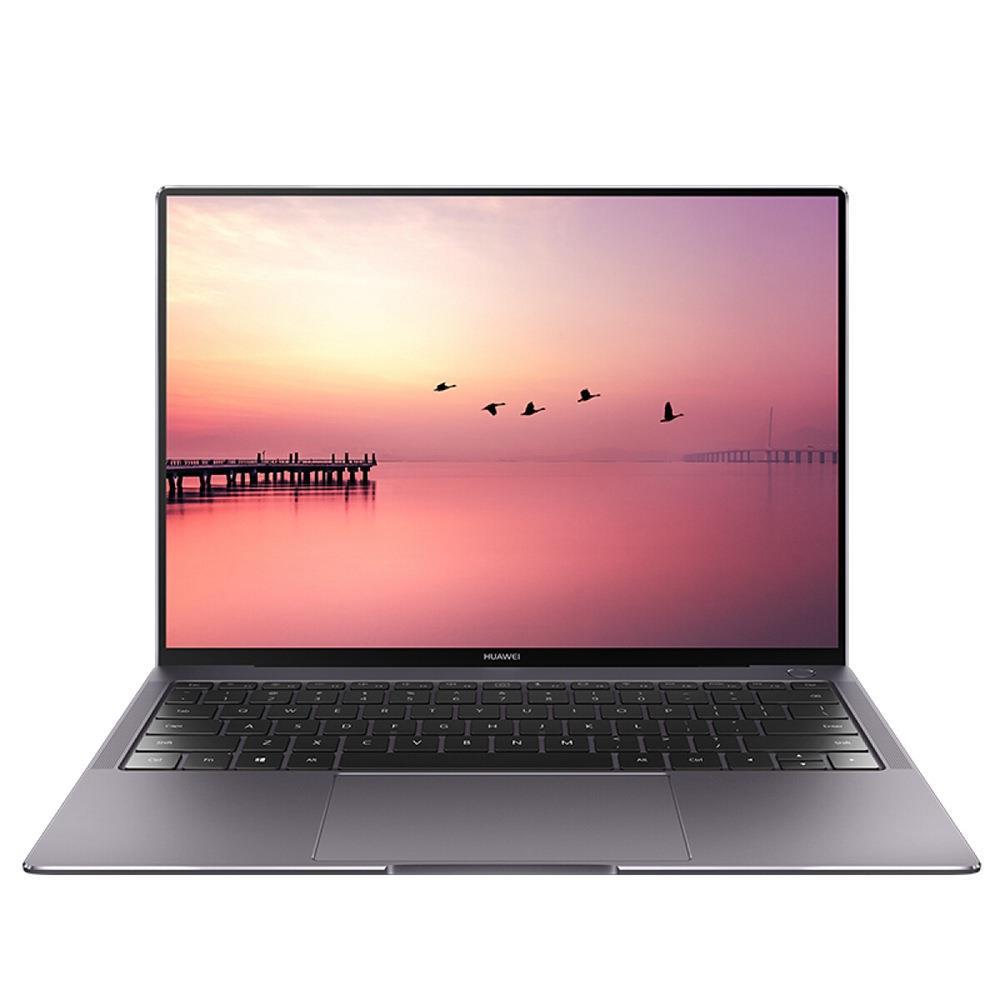 In the simplest, you can run mobile applications on the phone on Matebook X Pro. You can play not only apps but also games on the Matebook X Pro screen.
Also, you can message your friends, answer incoming calls to your phone, enter your phone's gallery, browse through photos and videos, view them. You are not limited to just viewing, you can move files from your phone to Matebook X Pro or from laptop to phone by dragging and dropping them, or you can take the area you choose from your correspondence or documents with the same method. So, with this feature we mean, your options are various.
You may also like: https://www.techblimp.com/2020/07/18/ipad-air-will-come-with-a-new-better-and-cheaper-model/
Yes, with the Multi-Screen Collaboration feature we mentioned, it can break the standard laptop usage patterns and thus we have the freedom to communicate more easily with the smartphone. It is indeed a very impressive feature, and this feature is also present in the MateBook 13 2020, MateBook D 14 and MateBook D 15 models.
MateBook X Pro Battery Life and Various Options
There are other tricks on the MateBook X Pro. This laptop also provides a long battery life. Thanks to its compact structure and mobile form, the device, which you can use easily while roaming, also supports this flexible use with its long battery life. With MateBook X Pro, you have 13 hours of uninterrupted video, 11 hours of uninterrupted internet and 15 hours of daily use. This is one of the key features of the laptop, written in the plus section. When you charge, you can quickly charge it with SuperCharge power on the USB-C Type-C port with a charger that is almost the size of a smartphone charger adapter.
Huawei MateBook X Pro Fingerprint Sensor
Besides all the features it has and all the features we have described, the environmental details of the MateBook X Pro are also remarkably interesting. For example, the laptop's power button has a fingerprint sensor feature. Thus, by using your fingerprint, you can log in securely and quickly, and nobody but you can access your laptop.
Another important detail is hidden in the keyboard. The webcam on the MateBook X Pro is hidden under a key on the keyboard. Thus, you can hide the webcam by turning off this key when you are not using it, and you can also ensure your security.
Huawei MateBook X Pro Sound System
And finally, we'll talk about sound. The MateBook X Pro has such speaker support that it is truly admirable. There are speakers on all four sides of the laptop, so 360-degree sound can be provided. We can easily say that it is quite powerful for a mobile platform when we evaluate the placed speakers, whether it is high sound level, or the bass makes itself felt.
In Brief
Yes, when we evaluate it as a result, we can say that the MateBook X Pro is a laptop that can be used without any problems for years with all its features. We found it very advantageous when we evaluated it in terms of both cosmetic use and performance. If you are looking for a good laptop in this sense, we think it would be useful to take a look at the MateBook X Pro.