Qualcomm announces the first processor Snapdragon 855 with 5g support
Performing an impressive launch during the annual Technology summit. It announced the new flagship processor Snapdragon 855, with a triple boost to the artificial intelligence capabilities of the 5g.
Qualcomm is the number one processor manufacturer in the case of smartphones. It officially introduced the Snapdragon 855 processor at the annual Snapdragon Technology summit in the state of Hawaii in the United States. For now, Qualcomm chose to talk about 5g capabilities instead of sharing detailed information about the processor's specifications.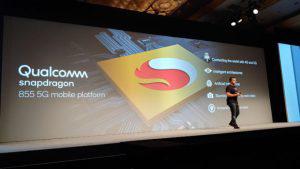 The Snapdragon 855 is Qualcomm's first 5g-powered processor. The processor supporting multi-gigabit connection speeds will enable the 2019 model Android flagship to support 5g technology. The Snapdragon 855 's support for 5g has led to the peak of many international operators. The fact that the processor supports technology doesn't mean anything by itself.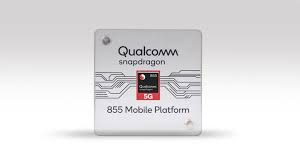 Another important point that Qualcomm stood on was the new generation of artificial intelligence processing unit owned by the Snapdragon 855 processor. It's a fact that artificial intelligence is now an integral part of smart phones. According to the company's claim, the Snapdragon 855 has increased its artificial intelligence abilities by three times compared to the previous generation. This means that we will face more artificial intelligence and more machine learning on flagship ships next year.
Qualcomm has not shared much detail about specific information about the processor, such as image processing unit, battery performance, process performance, gaming performance. However, the company already confirmed that the processor will be produced with the 7nm process. The production of the Snapdragon 855 with the 7nm process instead of 10nm shows that the processor can consume less power and achieve higher performance. This ensures that the "efficiency" we want Qualcomm to say is clarified.
During the launch, Qualcomm introduced fingerprint recognition technology embedded in a screen called the Qualcomm 3d Sonic Sensor. Thanks to the technology, the Snapdragon 855 will offer a safer fingerprint recognition experience than standard optical sensors. The Snapdragon 855 Summit continues to introduce a variety of Qualcomm technologies. As long as the summit continues, new information about the Snapdragon 855 processor will continue to arrive.