Honor's Black Friday sales have reached crazy figures in Europe
Honor suffered an explosion last year's Black Friday sales in the past Black Friday. Huawei's sub-brand Honor; In online phone sales, the majority of the year became the first in the brand. During the past Black Friday events, an increase in Honor's sales has attracted attention. Honor, also known as the Budget brand, has sold 250% more sales than last year's sales in Western Europe in the past Black Friday.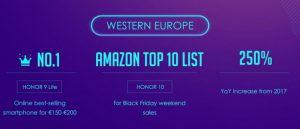 The number of sales that Honor has achieved; Honor 10 was able to enter the top 10 best-selling smartphones through Amazon during Black Friday. In addition to the cheap price of Honor 10, it managed to gather on the users ' tastes with stable performance, thanks to the success of 9 Lite.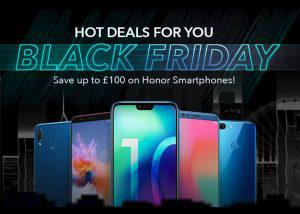 An abrupt rise in sales at Black Friday, Honor; The Czech Republic, Poland and Finland have recently been on a very fast rise in sales. Honor has made 200% more sales in the Czech Republic, especially compared to the same period last year. In Poland, according to last year's Black Friday, it made 500% more sales during the past Black Friday.