Steel Series Rival 600
Briefly
Being an ideal model for E-Sports; Steel Series Rival 600 address to users who are looking for high-end gamer mouse thanks to its features such as 32 bit ARM processor and impressive clicking life time up to 60 million. You can get a brand new Steel Series Rival 600 gamer mouse for $79.99 on the market.
We have reviewed Steel Series Rival 600 which becomes an exclusive model for gamers thanks to its double sensor mechanism and maximum sensitivity capabilities.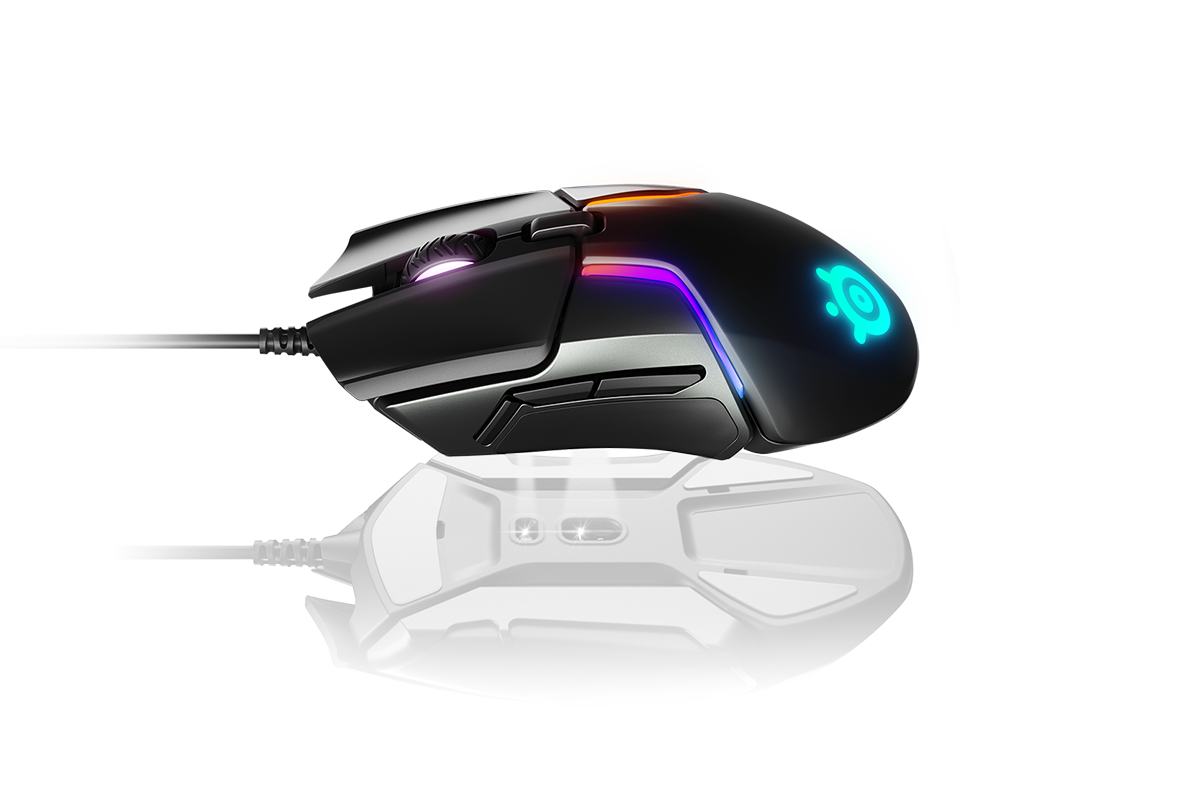 There is no doubt that Steel Series is a well-known and most preferred brand among the gamers. Steel Series becomes a well-known brand thanks to especially Rival 100 series which is a much more affordable for users. But today we will review Rival 600 model which comes with RGB support, double sensor mechanism allowance for different 256 weight combination, becomes very interesting and impressive model.
Optimized for right hand of the user, Rival 600 will make you feel the comfort and quality with its ergonomic design aspects. Having silicon frames at the sides of the device, consolidates this feeling. Coming with 8 main areas, RGB support does not meet our expectations, to be quite honest. It is possible to say that most of the RGB colors have pastel tones. However, you have full control on these 8 main areas, in contrast to this situation. So you can create really enjoyable light shows using Steel Series Engine.
It is possible to remove the side frames of the device and you can create the best and most comfortable combination for yourself thanks to the 4 gr weights which come with the box of the device.
The most important feature of the Steel Series Rival 600 really good sensitivity compared to other gamer mouse models on its class. Another important feature coming with this device is The TrueMove3 system. The TrueMove3 is a 12,000 CPI, 350 IPS optical sensor that Steel Series built exclusively with sensor industry leader, PixArt. Its ultra-low-latency, rapid-response tracking delivers the most natural and accurate mouse movement.
What are the differences between other gaming mouses?
Unlike other mouse sensors bogged down with inefficient jitter reduction and tracking latency, TrueMove 3's 1-to-1 tracking from 100 to 12,000 CPI delivers true eSports-level performance. The custom-engineered TrueMove3 SROM dramatically reduces response time and greatly increases accuracy.
The second sensor allows gamers to adjust their lift-off distance to customize when the sensor stops. Then starts tracking when the mouse is lifted off its mat. This eliminates extra movement when gamers pick up and put down their mouse. The second sensor also features linear optical detection for true depth perception for the world's most precise lift-off detection down to 0.5mm.