Samsung Galaxy Watch Review
Briefly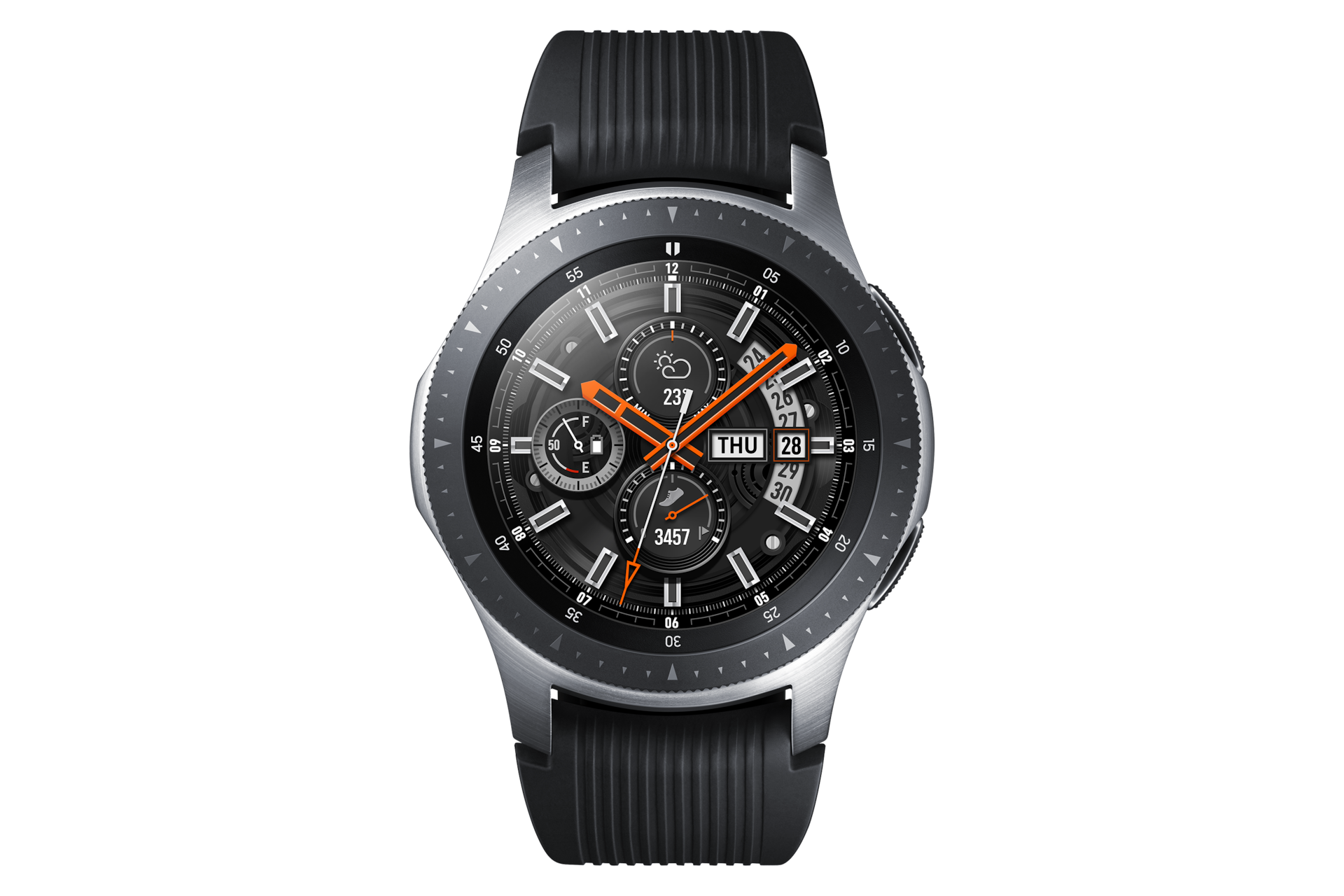 Samsung Galaxy Watch is a really successful Smart Watch thanks to the continuing its traditional and successful design path in addition to its practical usage compared to its opponents. Coming with lots of interesting applications, lots of watch display design and having optional features are really important advantages as well. Of course Samsung Galaxy Watch have other advantages as well such as beautiful display aspect, IOS support (Although it is limited in some ways) and good battery life. You can get brand new Samsung Galaxy Watch for $347.97 on the Amazon.
Who should buy Samsung Galaxy Watch?
Resembling a real watch looking among the Smart Watches on the market, Samsung Galaxy Watch becomes a really impressive model with its elegant design aspects and its cool features. In this way, users who seeks out for a good Smart Watch, are going to enjoy using Galaxy Watch.
We have worn Samsung Galaxy Watch! Here is a detailed Samsung Galaxy Watch Review.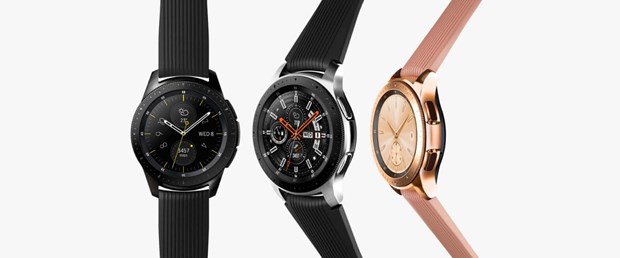 Starting with Samsung Gear on Smart Watch path, Samsung introduced many Smart Watch models. Finally they introduced their latest Smart Watch; Galaxy Watch. We are interested in this path at the start and today we will talk about their latest product Galaxy Watch!
Samsung has changed its design parameters compared to its first models such as Samsung Gear model. They have changed a lot on their path especially on both design and hardware aspects. In this way we can humbly say that Samsung becomes one of the best brand on Smart Watch market.
In short course; upgrading the main O.S. Tizen day by day, focusing on the horizontal shape of design which allows to resemble traditional watch design, having a pivotable bezel around the watch which allows users to have more practical usage, waterproof capacity under the water up to 50 meters, having lots of exercise activities and applications, having both masculine and sportive design stage are some of the best improvement throughout the Samsung's smart watch path. In addition to these starting with compatibleness with Samsung phones only, then being compatible with IOS devices is also great point for Samsung smart watches. But it is time to talk about Samsung Galaxy Watch…
Features of Samsung Galaxy Watch looking from different perspectives.
Yes we have got Samsung Galaxy Watch in our hands for a while. We have been using this beautiful device for a while and we have to admit it; Galaxy Watch became a model which most of the Apple Watch users becomes jealous about it thanks to its design aspects especially.
Many people prefer wearing horizontal shaped Smart Watches to square shaped ones. Furthermore, Samsung Galaxy Watch comes with IOS (It's fully compatible with IPhone) support such as previous smart watch models of Samsung.
However these preferences depends on their Apple Fan boy levels of IOS users. Speaking quite frankly, I got lots of friend around me who uses Apple Watch but interested enviably in Samsung Galaxy Watch and previous models such as Gear S3 and Gear Sport. Of course preference about this topic depends on the users.
Samsung Galaxy Watch comes with two different model options; 42 mm and 46 mm ones. Actually it is odd to talk about its horizontal shaped form factor main frame and allowance of surfing on the interface with a pivotable bezel around the watch.
Many of the Samsung Smart Watches uses this design aspect for a long time and we must admit it they are really successful about this. However talking about Samsung Galaxy Watch's design aspects, it is important to say that Samsung has preferred the design of Gear S3 Frontier's masculine design which was introduced two years ago. Especially on 46 mm model which we are going to talk about it.
Because as we all know, Gear Sport model which came after the Gear S3 model has more sportive and feminine design aspects. In this way users who prefers masculine looking smart watches will be pleased with Galaxy Watch's 46 mm model. Of course Samsung did not forget women. The 42 mm Rose Gold model looks really elegant and becomes more preferable by women.
Crafted with steel material on the frame, Samsung Galaxy watch is waterproof under the water up to 50 meter just like Samsung Gear Sport model. Of course there are different belt options for Samsung Galaxy Watch. This smart watch weighs about 63 gram. Although it's acceptable to use during the day, you may wear off the smart watch on your wrist at nights.
Display and Operation System of Samsung Galaxy Watch
The display of the Galaxy Watch is very similar to the previous model "Gear S3 Frontier". We see 1.3" sized screen again on our wrists. Coming with 360×360 pixel resolution screen, which have Always on Display feature as you expected. Of course you can switch of this system if you want to avoid from great amount of energy losses. In this way, the display works again when you move your arm. Preferences are yours.
The screen of Galaxy Watch protected with Corning Gorilla Glass DX+. With this glass protection we can humbly say that Samsung Galaxy Watch is durable to minor scratches. The other kind of Gorilla Glass models has been used on Gear S3 and Gear Sport models which were tested by us. This protection type, protects Smart Watches many of collisions unless it made purposefully.
We see Tizen O.S on the main platform which we used to see on previous Samsung Smart Watch models. Samsung Galaxy Watch is also comes with a pivotable bezel around the watch which allows users to have more practical usage. Oncoming notifications to your Smart Phone could be display on the screen of Samsung Galaxy Watch. It is quite possible to answer these notifications however it is unlikely to use this little screen for these purposes.
If you swipe right the screen of the watch, you can display the notification screen. On the other hand, you can access to Widgets if you swipe left. Again, if you swipe to down you will access to Quick Access menu as well. In order to install applications, you just need to look for Galaxy Apps on Samsung Gear application. By the way you can also get lots of different watch themes on this application. That means you can change your watch theme for your own mood. There is a great theme archive located on smart watch's interface. Of course some of them may be charged.
You can always access to Samsung's digital assistant Bixby whenever you need on your Galaxy Watch. Of course you can make phone calls on your Smart Phone. You can access directly to your contacts on your smart watch and make phone calls with any of your contacts.  Making phone calls with your smart watch may not the best option for you however it is really useful to make phone calls with it when you are not able to reach your phone at some moment. On the other hand it is more practical and secure way to talk on your smart watch while driving. Of course unless using a Bluetooth headphone. By the way, you can always use Spotify which is most likely to use on your Smart Phone.
Talking about these features, it is really important to talk about Galaxy Watch's IOS support. It is great to Samsung Galaxy Watch's IOS support for Apple Users. However it is unlikely to say that this feature is fully compatible with IOS. For example, you will see the notifications on iMessage however you are not able to answer them on your Galaxy Watch. This problem repeats itself on E-Mail, Communication and Chat applications. So, you can always display your notifications but you won't be able to answer any of them. Of course the best compatibility comes with Android platforms while using Galaxy Watch. Coming with restricted IOS compatibility may sadden your however there isn't any Android support come with Apple Watch. Think about in this way.
Fitness features of Galaxy Watch
It is no doubt that, the first purposes of smart watches are letting users to see notifications, measuring the miles of your exercise, GPS and Satellite tracking and warning alert when you stay at your couch too much. Some other features can be added to this list. However we can see that 39 different exercise programs comes with Galaxy Watch. You can display and active lots of exercise modes such as Running, Walking, Swimming, Body Building, Yoga, Pilates and other kind of exercises.
Samsung Galaxy Watch not only records and displays or analyses with S Health the amount of calories you have burnt, heartbeat rate, and other data but also it becomes a trainer. Warning users with voiced instructions, analyzing your daily sleeping data, recording sets and repeats of your exercises Galaxy Watch is also very good at tracing users with GPS satellites. There are lots of different options and applications comes within Galaxy Watch. You just need to find out the best ones for yourself.
Samsung Galaxy Watch and its battery life
So let's talk about the battery life of Samsung Galaxy Watch. The battery life of Samsung Galaxy Watch is very impressive. Because it lasts up to 4 or 5 days even though wearing Samsung Galaxy Watch actively during the day and night with full brightness level. However if you use the screen actively while wearing it this life time period may decreases.
On the other hand, we tested Samsung Galaxy Watch on different scenarios in order to let you understand in details. For example, after a full charge process, we set brightness at full level without using Always On Display feature, the watch lasted 3 and half days up to %50 percent of battery. After this scenario we activated Always On Display mode after that the battery dried out 2 and half days later. By the way, it is important to note that we have used our Galaxy Watch connected to our phone during the scenario and wore it during the day times. However we removed the watch at nights of course. Of course battery life of Galaxy Watch changes depending on usages of users daily routines. However you will not have to charge it every day.
The power saving mode of Samsung Galaxy Watch is really impressive. You can see the next day even if you activate power saving mode at %2 level of battery. In this process you can continue to use your watch. So, you will continue to receive notifications from your phone. However in contrast to Samsung Galaxy Watch you can only display the time with Apple Watch 3 in this scenario. In this way, Galaxy Watch becomes more preferable than Apple Watch 3.