Huawei P Smart (FIG-LX1)Review
Briefly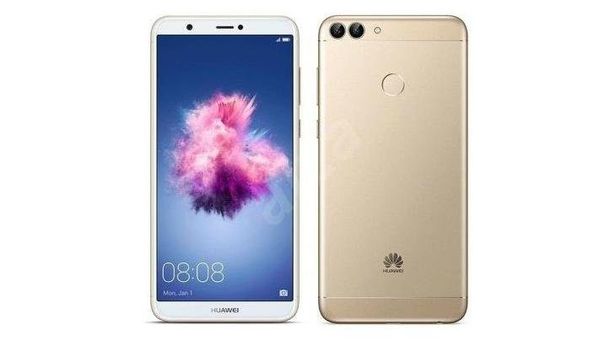 As final words, we can tell that buying a Huawei P smart is the best way to get a smartphone with ultra large 18:9 screen ratio for affordable price. Because other devices on its class such as Moto G5S Plus which we compared with this device before at a point in this review, are using screens with 16:9 ratio. Of course you can prefer Samsung Galaxy A8 instead of Huawei P smart due to sharing same screen ratios. But there are a little bit price gap between these devices. Because of this, Huawei P Smart becomes much more attractive with its price which is currently $179 on Amazon.
Of course there are some concessions about quality and technical issues for these prices. Although P Smart is not the best device in its class, it makes really great job. In this way, users who wants to buy a smartphone with modern design aspects and large screens for affordable prices, they can humbly prefer Huawei P Smart.
Who should buy Huawei P Smart?
If you are looking for a smartphone coming with modern design aspects and 18:9 display ratio, Huawei P Smart may become an appropriate model for you.
Here is Huawei P Smart review. We examined and reviewed everything!
Huawei introduced P Smart globally short time ago. We also took place at the launch event. After the event we took a sample of P Smart and started to examination of it. In this review, we are going to talk about Huawei P Smart which Huawei brought this premium model to mid-range segment, with all of details.
The key aspects of Huawei P Smarts are having a premium level design and of course coming with larger screen and display ratio. Being a smartphone with 18:9 display ratio, Huawei P Smarts comes with dual cameras which we accustomed from Huawei's flagship smartphones. So what other things come with Huawei P Smart? Let's begin our review, starting from its design aspects.
What about the design features of Huawei P smart?
Of course Huawei P Smart will not excite customer as IPhone X. But it is quite possible to say that it resembles the design features of IPhones, because this smartphone really looks like IPhone 6 and IPhone 6S. Showing this resemblance with back of its design, it looks as a Flagship phone at front display.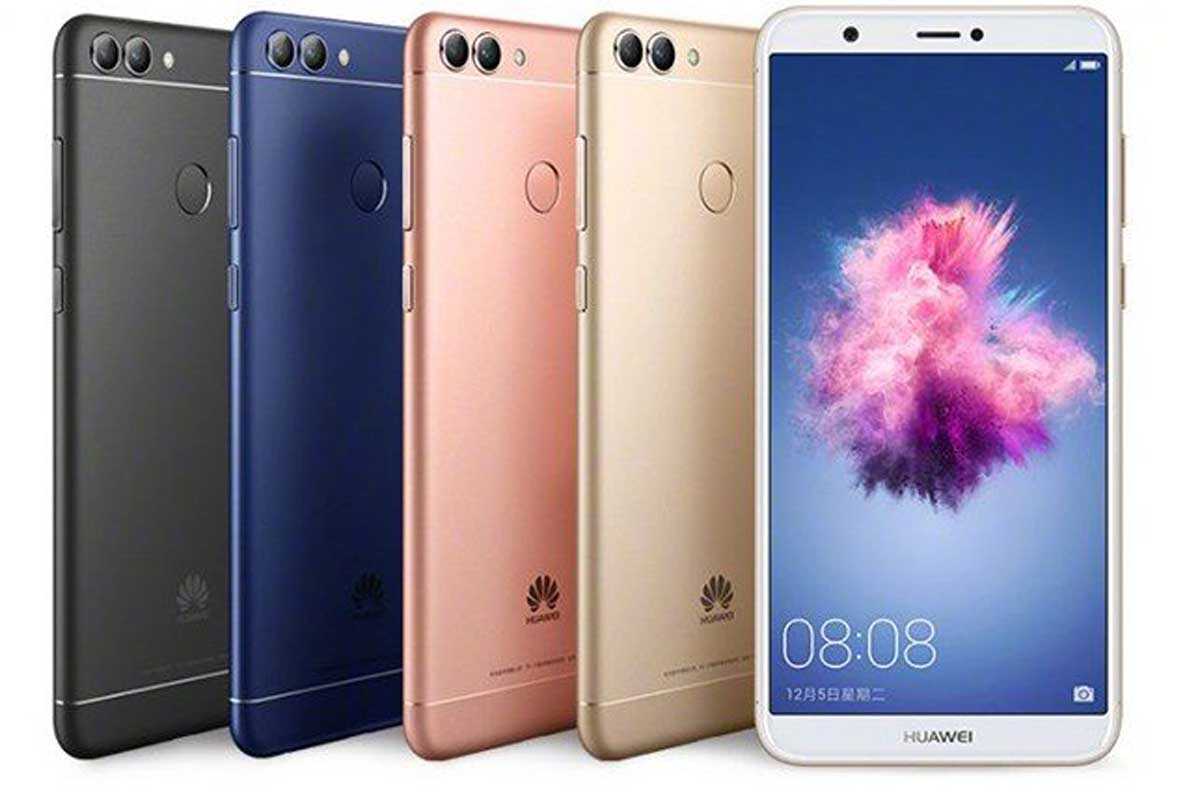 We can humbly say that with its trendy narrow frames and 18:9 aspect ratio, Huawei P Smart is a premium member of mid-range segment. Actually we can say that P Smart is combining the features of older and current designs, as well.
Huawei P Smart is crafted from a single sheet of aluminum complete with a set of antenna lines on the rear of the smartphone and monolithic glass has been used on the front of the device. There is a really handy finger print scanner located back of the device which is located impressively. On the other hand beneath of the device we face a microUSB 2.0 charging port instead of USB-C port. There is also a 3.5 mm headset jack located under of the device.
Huawei P Smart comes with no stereo speakers. Instead of stereo speakers we see an individual speaker loophole under of the device. By the way Huawei P Smart is not waterproof so it has no chance against the water, be careful before buying it. Do not drop it to the water.
P Smart is a really practical device with its size and design features and P Smart stands really stable on hands. The Huawei P Smart also shares some DNA with both the Honor 7X and the Mate 10 Lite. It didn't have to look any further really. Those are some handsome phones, and a pleasure to handle too, so here's hoping the P Smart won't disappoint. As we said, the P Smart could easily pass for a reworked Mate 10 Lite. Because of its smaller screen diagonal, the P Smart is 6mm shorter than the Lite but is almost as wide and as impressively thin at 7.5mm. It weighs less than the Lite at 143g.
How about the screen of Huawei P Smart?
We have already said that P Smart has got 18:9 aspect ratio. Showing this display with 5.65" sized screen, P Smart allows its customers to have resolution ratios just like high-end devices. The screen resolution is 1080×2160 pixel. Also, it has 427 ppi pixel density, and made of IPS LCD panels. In addition to these, it has %76.1 percent screen to body ratio.
We can easily say that P Smart achieved great work at ratios of screen color, contrast, brightness and sharpness. The reflected colors are mostly consisted of natural levels. Of course you can change these color types on your own. Coming with changeable color heat, you can set your P smart's color heat for your eyes for different time zones of a day.
What about the Huawei P Smart's battery life?
We can say that, Huawei P Smart has really good battery life. Having 3000 mAh battery capacity, Huawei P Smart can last at least a day without recharging it however you need to recharge it for next day.
We can say these for general usages, but of course we've tested it the battery of Huawei P Smart on different scenarios. You can use your smart phone for a day without recharging it while listening music an hour, surfing on internet, checking your emails and especially intensive WhatsApp usages in this scenario. But if you want to play game and use camera you need to recharge the battery.
In our classical scenario 90 minutes HD video record test, P Smart loses its 22 percent of its energy. So it means that, although they are from same categories, Moto G5S Plus has the upper hand.
What about the Huawei P Smart's camera?
There are two cameras located on rear side of Huawei P Smart. In this way, we can say that Huawei produced much more smartphones with dual camera compared to other producers. One of these smartphones is Huawei P Smart. We face two different cameras, one of them comes with 13 MP and the other comes with 2 MP resolution with Dual Lens. These cameras allows us to capture photographs with larger angles and feel depth of field experience. That means, you can easily blur the background or forefront of the photographs, as you wished for. Of course that makes your photographs a little bit more professional.
You can change the focus of the photographs with Bokeh effect after capturing them with your Huawei P Smart. In order to this, you just need to tap a button on camera interface. By the way, it is possible to say that camera interface designed really practically. You can reach the camera modes included professional mode just by swiping to the left, you can reach the general setting by swiping to the right.
We really like the day light photographs with Huawei P Smart. Especially looking gorgeous on the screen of the phone, these photographs loses its quality on the computer monitor. The night pictures of the phone are really bad, it is important to say. While capturing a photograph at night speed of the trigger seriously reduces and makes impossible to see details at dark scenes. By the way there is only one LED Flash on the Huawei P Smart.
Before talking about the performance of P Smart, we must say that the front camera which comes with 8 MP resolution and achieves great success while taking selfies. Also, you can record 1080 p videos with 30 FPS with front camera of Huawei P Smart.
Which O.S is Huawei P Smart currently using?
Huawei P Smart is a mid-range segment smartphone due to its technical features. Huawei P Smart is using Android 8.0 which is a really good advantage, in addition to this you can take advantages of EMUI 8.0 interface. We've talked about this interface in our different reviews. Huawei has resembled the IPhone for its interface which benefits from practical ways of IOS design. In our opinion it achieves a really great work because this interface makes Android's original interface more practical and purest way. We can see the best examples of these at camera interface.
Huawei P Smart allows users to privatizing device menu and navigation usage. In this way, users can privatize menus with their own way. On the other hand, you can reach the quick menus by swiping down the notification screen before accessing the device. We recommend you to rake your Huawei P Smart's settings menu up while opening the device.
What about the performance of Huawei P Smart?
You can scroll the Huawei P Smart's interface fluently, yes. But what about the general performance of Huawei P Smart? We can see that there is a HiSilicon Kirin 659 chipset and processor located in the case of Huawei P Smart. Huawei P Smart located at mid-range segment, with Kirin 659 processor, just like mid-range Qualcomm and MediaTek processors, in this way we can humbly say that Huawei P Smart is powerful enough compared to its rivals.
We can compare the Huawei P Smart's performance with popular Snapdragon 625 and 630's chipsets and processor. There are 8 Cortex-A53 chips located on Kirin 659's processors clusters. Kirin 659 runs 4 of them at 2.36 GHz frequency the other 4 of them runs at 1.7 GHz frequency. In this way, Huawei P Smart gets 3734 points from Geekbench 4 multi core tests, which looks similar to its rivals with Snapdragon processor.
As final words, there is 3 GB RAM and 32 GB ROM located on Huawei P Smart. On the other hand you can increase the storage and ROM of the device up to 256 GB with a microSD card.