PlayStation 4 PRO…

Who should buy PlayStation 4 PRO?
Of course it would be right choice for users who have got a 4K monitor or a Television to buy PlayStation 4 PRO. User who doesn't have any video game console may prefer PlayStation 4 PRO, as well.
Shall users prefer Sony's newest video game console PlayStation 4 PRO? Xbox One S or PlayStation 4 PRO?
We have been excitedly waiting PlayStation 4 PRO like other game lovers. Finally the time came and we've gotten to a chance to examine and review PlayStation 4 PRO.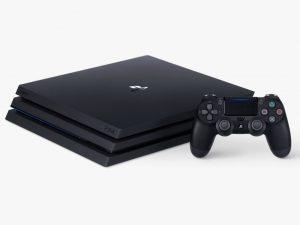 Let's begin quickly, we cannot say that PlayStation 4 PRO is a new generation video game console, it would be a mistake. PlayStation 4 Pro, is still a PlayStation 4. Sony didn't take a step to new generation with PlayStation 4 Pro. So what is this device? Let's look closer.
We can say that, Sony increased the features of PlayStation 4 like stepping up a gear with PS4 PRO which is also a genuine innovation on the other hand. Updating the current PS4, Sony brings up the first renovated version of Sony video console model. Although came up with a newer model, Sony does not discriminate users of PS4 or PS4 PRO. So it means; Current video games or forthcoming videogames of the future, comes to the both PS4 and PS4 PRO as well. Of course, there are many differences between them. We will talk about these differences later in our review.
By the way an important detail for you; User who waits for PSVR especially, are going to have an experience it on both PS4 and PS4 Pro. Users will only need to buy a camera and PSVR, it will be enough for an amazing experience.
Let's talk about the price before investigating PlayStation 4 PRO. You can buy a PS4 PRO for $399 on GameStop. Also it would be smart for preferring to PS4 PRO if you don't have a video game console. But why? Let's find out the answer with this review.
Design of the PlayStation 4 PRO
Design of PS4 PRO, looks like to adding a new layer to current PS4's double layers. With this design aspect, it is crystal clear to PS4 Pro has been gotten newer features compared to original PlayStation 4. However, a PS4 logo located on the right side of the device which means it's still continues the legacy of PS 4.
PlayStation 4 PRO comes to users with dull black color which called Jet Black color. We also have to say goodbye to PS4's shiny black Piano color in this model. But we think PS4 Pro looks more elegant than original PS4.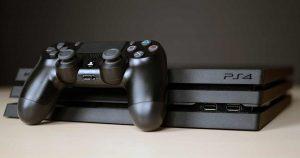 In PS4 PRO, the problem of the previous model has been resolved. Power and Eject buttons are confusable on original PS4, as you know. But in PS4 Pro, this problem has been finally resolved. So, power and eject buttons have been located on different edges of the side of PlayStation 4 PRO.
On the other hand, PlayStation 4 PRO has got different power port. Coming with new power button, PS4 Pro, has got two fast USB ports on the right side of the device. We also see that Sony used the same Blu-Ray disc drive on the front face of PS4 Pro. We wish Sony has used 4K Blu-Ray disc drive, instead of the old one.
If we look closer to back of the device, we see HDMI, AUX, Digital Optical output, USB and Ethernet ports one by one. Above of these ports, we see a ventilation grill hidden on a large area.
PS4 Pro, is little bit bigger than original PS4. Coming with both larger and taller design, PS4 Pro has the same gamepad comes from original PS4. There are little innovations on gamepad. New gamepad, has got better materials which is handier while holding it. On the other hand, lightened structure in front of the gamepad has relocated on the touchpad as in bar shape.
Hardware
Of course, the biggest innovations comes with newer hardware which separates PS4 and PS4 Pro. PS4 Pro has got more powerful hardware and pieces. According to Sony, PS4 Pro, has got %30 more powerful processor compared to original PS4. And it allows to users to get completely enhanced graphic processor performance.
Compared to PS4's AMD Jaguar which has 8 cores with 1.6 GHz frequency processor, PS4 Pro comes with also AMD Jaguar but it has 8 cores with 2.1 GHz frequency processor. Talking about Graphical differences, PS4 Pro comes with AMD Radeon which has 4.2 TFLOP power.
In addition, PS4 Pro has got 1 TB DDR3 ROM and talking about RAM it has got 8GB GDDR5 RAM.
PS4 Pro comes with HDMI port 2.0 standard compared to original PS4's HDMI port 1.4 standard. In addition, PS4 Pro comes with USB 3.1 standard port. Bluetooth upgraded to 4.0 from 2.1's of original PS4. And, Wi-Fi has upgraded to 802.11ac standards.
Performance
It's important to say it again; all of the PS4 games including forthcoming ones, will be compatible with both original PS4 and PS4 Pro. So, they won't be exclusive games for PS4 Pro. PS4 Pro users will experience the biggest difference while playing games with more performance compared to original PS4.
Coming with PS4 Pro, HDR and 4K support there is no doubt it becomes alive on HDR and 4K televisions. If you think about buying new video game console and you have got 4K monitor or televisions of your own, you should definitely the PS4 Pro. But Why? Because with this console you play games on 4K with 30 to 60 FPS, on Full HD mode, it is possible to play with 60 FPS.
For example, you can get 30 FPS on 4K, but if you prefer playing on 1080p resolution, FPS rate increases to 60 FPS. However, playing on PS4 you have to play on 1080p resolution. But it is possible to get 60 FPS on 4K while playing Battlefield 1.
It is important to play the same game on both original PS4 and PS4 Pro to understand the differences. But you should not expect the idea "PS4 Pro comes with 4K resolution", because it is possible to experience it clear crystal the difference while playing on Full HD resolution.
So, Does PS4 Pro come with native 4K support or upscale version which means optimized 4K support? Actually, it has got both of them. The features of the game is also important in this point of view. However, newer games comes with native 4K support, some of them comes with optimized from the Full HD to PS4 Pro.
Most of the PS4 games has been optimized to PS4 Pro. We would see that additional 50 more games will be converted to PS4 Pro from original PS4.
By the way the new PS4 Pro cannot play physical 4K videos due to lack of Ultra HD Blu-ray drive. But it is possible to get 4K video experience on YouTube and Netflix.
 Briefly
Briefly, Sony's PlayStation 4 Pro move, apart from being really successful, it closes video game consoles' gap against the PC, on keeping pace with newest Technologies and makes stronger the hand of consoles. We suggest the PS4 Pro, unless you haven't got any video game consoles on your own. But which one is you should buy, PS4 Pro or Xbox One S? The answer is PS4 Pro, in our opinion.