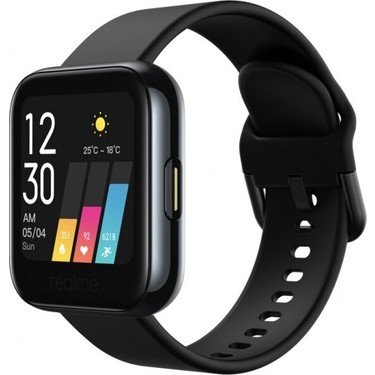 Who should buy realme's first smart watch realme Watch, what are its features and how is its performance? Here's what you need to know about the affordable realme Watch.
There are now many options in the smart watch and smart bracelet category. When you search, you can find high-end models, as well as budget-friendly options. The range is quite wide in terms of features as well as design diversity. realme finally joined this trend and shared its first smart watch realme Watch with consumers.
The realme Watch, which resembles the Apple Watch, Fitbit Versa and OPPO Watch models in design, on the other hand, has a plastic structure because it is a more budget-friendly model.
It should also be said that realme Watch is very light. The watch is only 31 grams. Thus, it is obvious that it is a model that will be appreciated by users who prefer lightness.
The silicone straps of the watch are also amazingly comfortable. You can remove and change them if you wish. On the other hand, the watch is designed to be water-resistant to an IP68 certificate; so you don't need to take it off when washing your hands.
Screen
The screen of realme Watch is 1.4 inches in size. However, keeping the frame under the screen a little thinner could allow the screen to be wider. But the preference was not that way.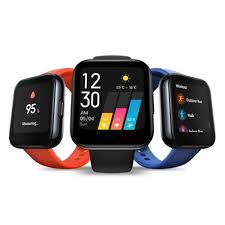 The resolution of the screen, which consists of an IPS LCD panel, is in the form of 320×320 pixels. Of course, one should not have high expectations from the screen. Frankly, sensitivity can be a bit annoying from time to time. But it is a gratifying detail to protect the screen with Corning Gorilla Glass 3; so it will not be scratched easily.
You can also look our Oppo Watch review if you want a better option: https://www.techblimp.com/2020/09/23/oppo-watch-review/
As we said, the screen is not excessively big, but you can access almost everything you are looking for on this screen. There are 12 clock interfaces per hour. However, with the upcoming update, the number of these clock interfaces will increase.
Currently, you can only pair the watch with Android phones. To connect, just install the realme Link app on your phone. You can easily control and manage clock functions through this application. Notifications of all popular apps like Facebook, WhatsApp, Instagram, Messenger, Gmail, Twitter, TikTok and YouTube will appear on your arm.
realme Watch Features
Featuring 14 different sports modes, the watch can also measure the oxygen level in the blood and track the heart rate. Of course, it can also show you incoming calls, SMS, and notifications from applications. Within 14 sports modes, there are options such as outdoor running, indoor running, outdoor cycling, aerobic capacity, table tennis, indoor cycling, yoga, walking, strength training, football, basketball, badminton, elliptical and cricket. Among the other features of the watch, there are options such as sleep mode, meditation, find my phone, weather forecast, drinking water reminder, vibrating alarm. There is no GPS support on the watch, instead it uses your phone's GPS.
So how long does realme Watch's battery last? The watch has a 160 mAh battery. With this battery, you can use up to 7 days with average use. In more moderate use, this period can be extended up to 9 days.
In Brief
As a result, realme Watch is a model that can be preferred by those looking for an affordable smartwatch. Although it is obvious that it is not very attractive in design, it is among the nice pluses that it is light, and the straps are comfortable. Of course, it also meets the needs in this area with its practical smartwatch capabilities, 14 sports modes and ideal battery life. Since it is the first model and is in the entry segment category, it is obvious that it has some shortcomings that we mentioned.