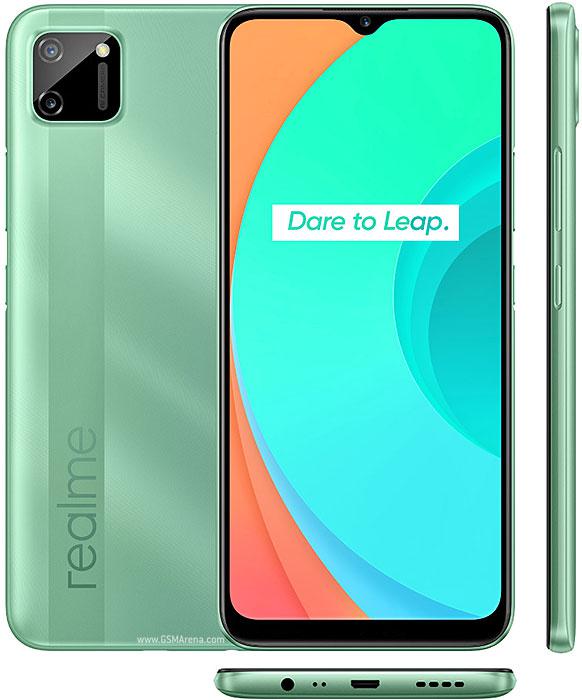 Today, we are going to talk about our experience of realme c11 and will give an detailed explanation of our experiences about the phone.When it comes to in the smartphone geography, there is no one who does not know realme. If you ask how this Chinese company, which was founded in 2018, has grown so much and become the fastest growing smartphone brand in the world, it has done some things right with good products, good prices and customer satisfaction, and created a dynamic brand framework by focusing especially on young people. In the end, they achieved success easily – an achievement to be admired indeed.
Realme, which has an important place in our country, has offered many smartphones for sale in a row, and as a result, realme managed to grow by 40 percent, especially in an environment where many brands have lost blood due to the coronavirus. We have examined many smartphones of realme before and today realme C11, the newest, more budget friendly phone is with us.
Yes, in this article we will examine realme's new budget-friendly smartphone realme C11 in full detail. Especially positioned in the entry segment, this beautiful phone is a very remarkable model with its key features among the budget models. Well, what are these features; Let's start to examine immediately.
realme C11 Design
realme, as it is known, creates beautiful models with its design line. The brand, which continues this in the C11 model, was inspired by the famous Painter Piet Mondrian in this phone and again created a beautiful design.
The C11, which has a full appearance with its Spice Gray color model, can also be preferred with its more vivid color such as Mint Green. While the majority of the rear body is processed with patterned material, a strip is drawn from the camera to the bottom of the phone and this is separated by a smooth structure. The realme logo added here also adds a dynamic atmosphere to the design of the phone. You know, the large use of logos on phones sometimes is not pleasing to the eye, but realme made the right choice in logo placement. It looks pretty on the eye this way.
realme C11 has plastic material as it is one of the entry segments models. At this point, it is necessary to open a parenthesis: Realme 5i, which we have examined before, also had a plastic material, but with its design details, many competitors in this segment were out of stone. realme C11 is one of them and is effective with its design.
realme C11 Dual Sim Cards Support
When we look around the phone, we see the volume and power buttons on the right side and the SIM card drawer on the left. realme C11 has dual SIM card support. There is also a separate microSD card slot in this drawer. Thus, with this phone, you can use 2 lines and insert your microSD card at the same time.
The phone has a 3.5 mm headphone jack at the bottom, and the microUSB and speaker grill are also located here.
realme C11 Drop Test
Another information we need to talk about the design of the realme C11 is that the phone is prepared very durable. realme C11 has been subjected to a drop test of 10 thousand times. In addition, the USB port, and the buttons on it have been tested using 10 thousand times. In this way, the realme C11 is not only a phone that looks good with its design, but also receives a passing note from us with its promise of long-lasting use.
realme C11 Screen and Operating System
If you are looking for a big screen on the phone, the realme C11 will meet your expectations very comfortably. Because the phone, which has a 6.5-inch screen on it, offers a wide screen visibility with a mini-drop notch design. So much so that while the screen-to-body ratio in the phone is 88.7 percent, this means in practice, enjoyable use of multimedia.
The aspect ratio of the screen is also designed as 20:9. Thus, we can say that you will enjoy this screen, especially if you are someone who plays games and consumes lots of movies / series on Netflix.
In the meantime, eye comfort mode is also included in the phone so that your eyes are not disturbed during long use. You can turn this feature on from the screen and brightness step. You can also see dark mode and screen color temperature modes here.
Since we started talking about the interface, let's come to the operating system. realme C11 has the current Android 10 operating system and realme's own designed realme UI software is used as the interface. In this quite simple interface, you can find everything you are looking for, as well as many useful functions in its depth.
For example, as one of them, it is very pleasing to have a Split Screen feature for larger multimedia use because the screen of the phone is large. Thus, while in an application, you can drag your finger up on the screen to divide the screen into two and open another application next to it.
The Playground part, which we see on realme's other phones, also appears in realme C11. By using this area, you can increase the performance of the phone while playing games, stabilize it or increase your game time with low power mode.
realme C11 Features
Let's come to the technical features and performance of realme C11. While realme C11 is one of the phones positioned in the entry segment, it provides a very fluent experience among this class models with its performance.
The processor of the phone is the MediaTek Helio G35 designed in 8-core structure. This processor generates power at a frequency of 2.3 GHz with 4 cores, and focuses efficiency at a frequency of 1.8 GHz with 4 cores.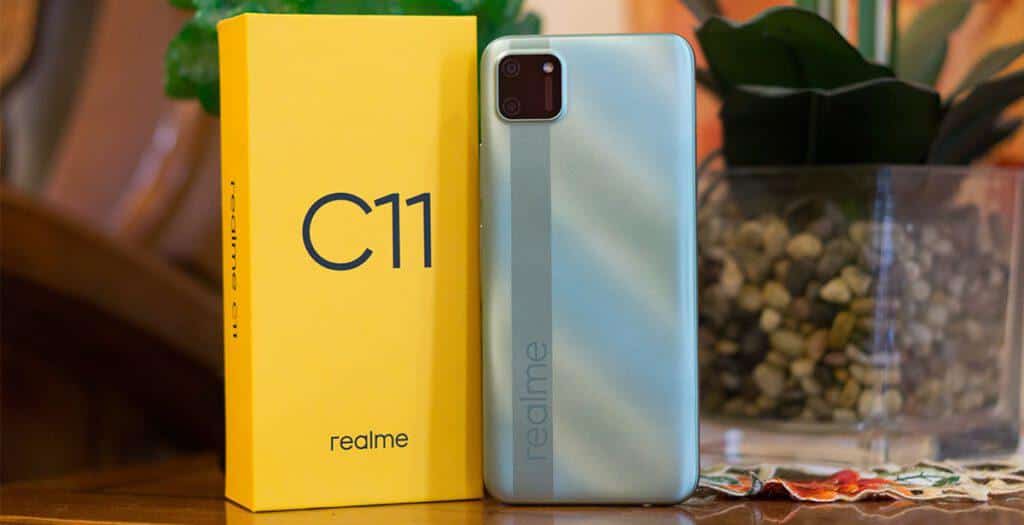 Storage Capacity
With 3 GB of RAM and 32 GB of storage space, the phone meets the needs of its class, and it is nice to support the storage area with a microSD card. Thus, you can easily increase this area.
The most striking feature in the technical staff is undoubtedly the battery. Because the realme C11 has a full 5000 mAh battery, so the phone can provide a very long-lasting experience. So much so that when you charge the phone's battery and put it aside, it offers up to 40 days of standby time. On the phone, which works very effectively in active use, you can easily take 1.5 days. On the other hand, it is possible to extend this period by using power saving modes.
İf you are looking for a different brand's phone with the almost same features, you can read our Samsung Galaxy A10s review: https://www.techblimp.com/2020/09/15/samsung-galaxy-a10s-review/
How Many Hours Does realme C11 Charge Take?
Speaking more specifically about battery life, you can play games for up to 12 hours, watch movies for up to 21 hours and make phone calls for up to 31 hours with the realme C11. These are really good values ​​for a phone of this class. So, I will say that if you are looking for a phone that will not run out of battery in the entry segment, the realme C11 will be the right option for you.
Moreover, that is not all. Realme C11, which has another feature found in high-end smartphones, also supports reverse charging. It doesn't do this wirelessly, but you can charge other devices using the microUSB cable.
Cameras
And the cameras … Now let's talk about the cameras of the realme C11. The square-shaped camera area we see on the back of the phone does not only provide a beautiful image in terms of design, but shows how talented it is with the photos it takes. I have to say that it surprises us that it performs better than we would expect with its cameras, especially from an entry-level phone.
Now, we see the dual lens setup in this camera area. While our main camera is in the form of 13 MP, it is accompanied by a 2 MP depth sensor. The physical use of the depth sensor is important in terms of providing more effective depth of field. Besides, the phone does this well with the Portrait mode.
With the phase detection laser autofocus main camera, you can take HDR and ChromeBoost supported photos, as well as record Full HD video and take slow motion and time-lapse video recordings. If you wish, the professional mode option is also available here.
realme C11 daytime shooting
Realme C11, which can take bright photos with good details during daytime shooting, also displays colors very vividly. While you can see that the texture of the objects is not deteriorated in the photographs taken, you can get balanced photographs with the bokeh effect in portrait mode without being aggressive.
When it comes to low light conditions, the realme C11 can do better than expected in a phone of this class. Because the phone has a built-in Night mode, and in the shots, you take in this mode, the grains are reduced, and you can get smooth pictures. In addition, of course, flash support is also available in the camera area.
When we come to the front camera, the 5 MP camera that is separated from the screen with a drop notch welcomes us. This front camera, which is HDR supported and wide-angle, also has AI Selfie support. In this way, a balanced facial beautification effect can be applied in your selfie shots. By the way, let's not skip it: It can also scan your face through the front camera, so when you want to unlock the phone, you just need to look at the camera. Let's say that the low light performance of the face recognition feature works very smoothly.
In Brief
Yes, as a result, the realme C11 is an impressive model that comes to the entry segment. Realme C11, which we can call as a flower with its design, is currently the most preferred model in this class with its performance in accordance with its class, providing longer battery life compared to its competitors with its huge battery capacity, and taking beautiful pictures with its cameras. It is clear that it is a balanced model among the new generation phones that come to the entry segment with its price. In this sense, if you are looking for a phone that includes the features we described and the price is not very high, you can choose this model.