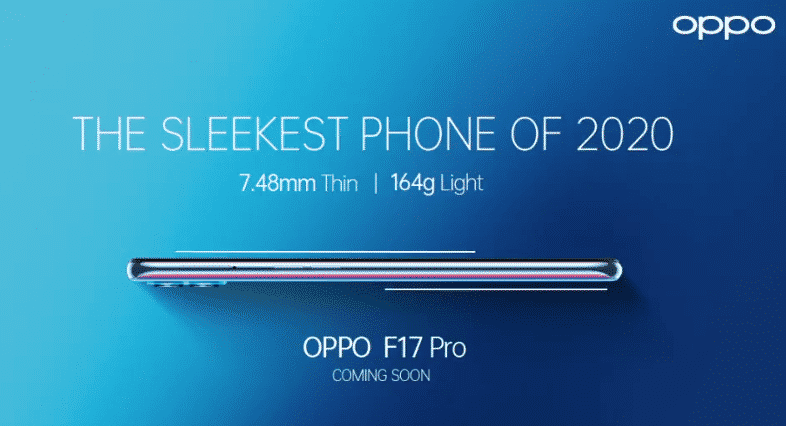 Oppo continues to bring new products to the smartphone world. The company introduces the F17 Pro device as the sleekest phone.
The sleekest phone Oppo F17 Pro!
Oppo continues to have busy days in the smartphone world. The company announced the new device, the F17 Pro model, via Twitter. Some physical details about the smartphone, which has been launched as the sleekest phone of 2020, have also been reached. The smartphone, which is learned to be 7.48 mm thin, will weigh 164 grams. It has been learned that the smartphone, which is expected to appear as a very thin phone, is thinner than the global market version of the Oppo Reno 4 Pro.
OppoF17 Pro, which is expected to come up with flagship features, will apparently have the Dimensity 1000 processor made by MediaTek. Although the technical features put forward are claimed, it has been learned that the company wants to make a smart phone suitable for the trends, especially for the young generation. The device, whose physical features are known only in terms of design details, seems to have at least two cameras when looked at the shared video. Considering that the F15 series comes with four cameras, it can be thought that the company has more than two cameras in the device. Let's see what new information about the smartphone will meet us in the coming days. The F17 Pro, whose release date is unknown, will be introduced in September, according to estimates.
Source: https://hwp.com.tr/oppo-f17-pro-en-puruzsuz-telefon-olarak-geliyor-147203