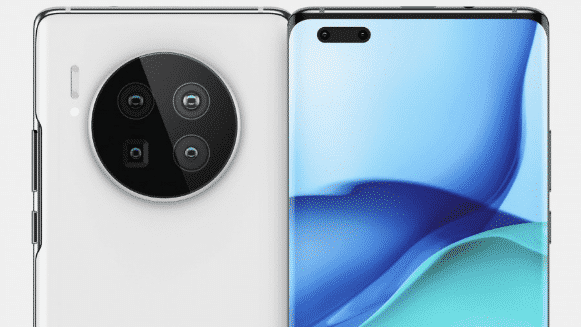 A Twitter user, thought to be an employee of Huawei, shared the technical features and price of the Huawei Mate 40 series. Mate 40 series will come in two different options, the base model and the pro model. The phones' launch will take place in mid-September, as planned. It has been also confirmed that the devices will come with the new Kirin 9000 chipset.
Technical features of Huawei Mate 40
Huawei Mate 40 Pro will come with a waterfall screen with a refresh rate of 90 Hz produced by BOE and LG. The Pro model is expected to have a 50 MP resolution main camera and an 80 MP ultra-wide-angle camera. These two cameras will be accompanied by a periscope camera with high optical zoom and a ToF sensor. According to the source, the Mate 40 Pro will use a "liquid lens". Liquid lens solution offers a more stable camera experience. The Mate 40 will come with a slightly curved screen with a 6.67-inch screen whose refresh rate is 90 Hz.
The Mate 40 will use a main camera using a 50 MP liquid lens and a 20 MP ultra-wide-angle camera on the back. In addition to these two cameras, there will be an 8 MP periscope camera and a Laser-AF sensor. 3D Face ID will be available on both smartphones. On the battery side, there are three different battery values: 4300, 4600 and 5000 mAh. The third model may belong to the Mate 40 Pro+.
There are some price leaks about the Mate 40 Pro. The device is available in three different variations, 128, 256 and 512 GB. Pricing is said to be 5999, 6499 and 7399 yuan ($863, $935, $1064), respectively. This source has made accurate predictions about Huawei and Honor phones many times before. For exact information, we must wait for the mid-September launch.