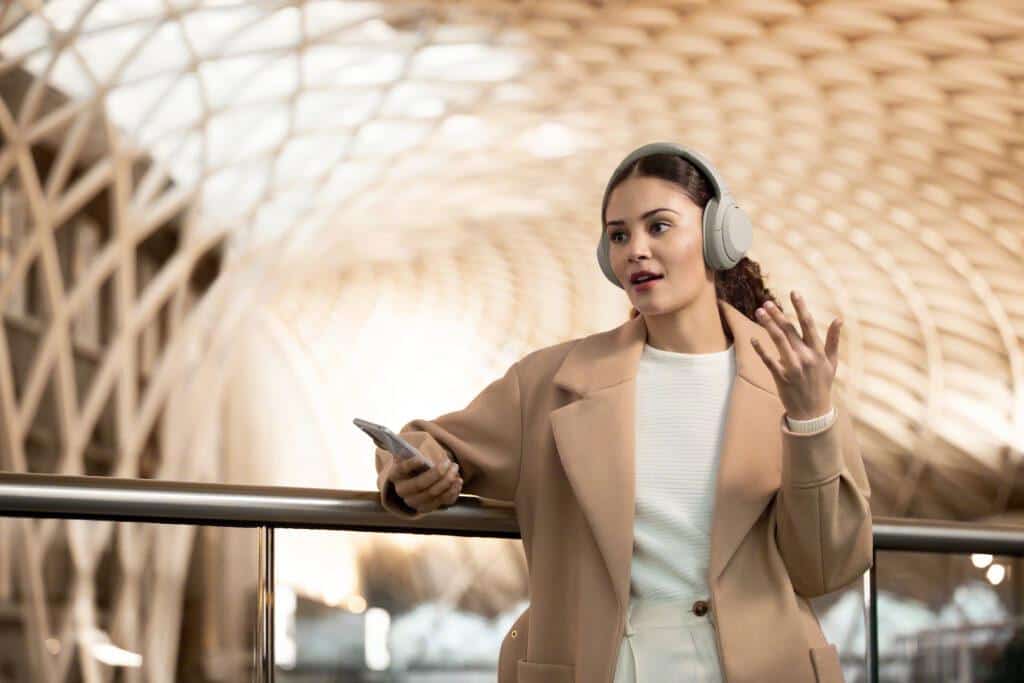 Sony introduced the 4th generation wireless noise canceling on-ear WH-1000XM4 headphones, a new member of the 1000X family. The new WH-1000XM4 has all the most popular technological features of the highly acclaimed WH-1000XM3. In addition, it offers the ability to customize and control your music, improve noise canceling and additional smart features.
Noise canceling technology has just got better!
Whether you are taking a long flight or relaxing in a cafe, the WH-1000XM4 headphones reduce high and mid-frequency noise, giving you Sony's best noise canceling performance ever. Dual Noise Sensor technology, with two microphones on each earphone used to cancel noise, captures ambient noise and transfers data to the reliable HD Noise Canceling Processor QN1. Next, a new Bluetooth Audio SoC (System on Chip) detects music and noise and fine-tunes at a frequency of over 700 times per second.
The HD Noise Canceling Processor QN1 implements the noise canceling process in real time using a new algorithm. This allows the user to better focus on the music they like and be away from the chaos of the outside world.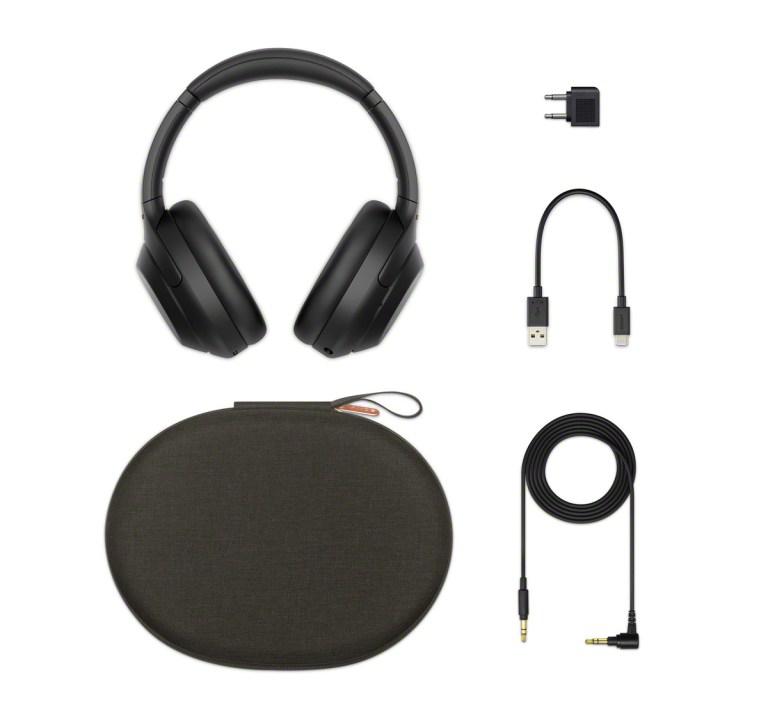 Using Edge-AI (Edge Artificial Intelligence), DSEE ExtremeTM accurately reproduces sounds lost during digital compression for a truly faithful experience. Edge-AI analyzes music in real time and recreates high frequency sounds lost in compression by recognizing instruments, musical genres, individual elements of each song.
Combining WH-1000XM4 headphones and an Android/iPhone smartphone with compatible music streaming service apps, it is possible to enjoy 360 Reality Audio. The 360 ​​Reality Audio listening experience makes you feel the music as if your favorite artist is right in front of you. By using WH-1000XM4 headphones and "Sony | Headphones Connect" application, listeners can get personalized sound experience for them.
It has adaptive volume control for an ideal listening experience!
Adaptive Sound Control on the WH-1000XM4 detects where you are and what you are doing. Adjusts the ambient sound for you to get the ideal listening experience. Adaptive Sound Control learns to recognize your favorite locations over time, such as your favorite workplace, gym, or favorite cafe, and adjusts the sound specifically to suit the situation.
This way, if you are traveling, for example, you can get lost in your journey without the background noises blending into your favorite tracks. Or if you are walking, you can be aware of everything around you while still enjoying your music. By using "Sony | Headphones Connect" application, you can determine the locations you visit frequently and the settings you prefer. The ambient sound settings will be updated automatically as you move from one environment to another.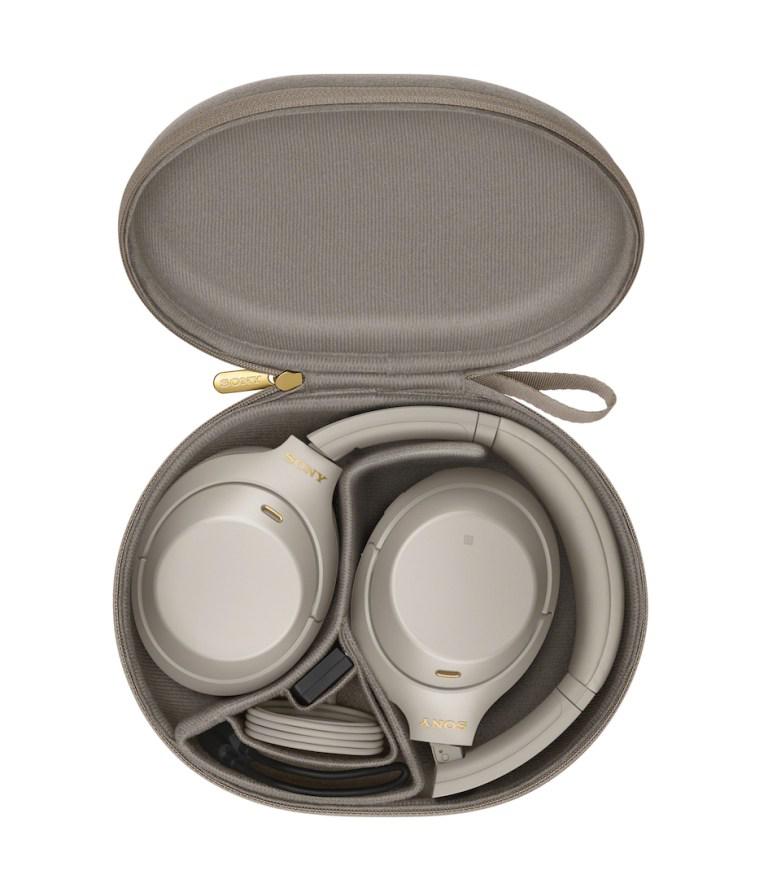 Order without interrupting your music thanks to Speak-to-Chat!
A new feature in the WH-1000XM4 is the innovative 'Speak-to-Chat' feature that allows you to make short dialogues without removing your headphones and makes it even easier to order coffee while listening to music. The headphones recognize your voice when you start to say something and automatically allow you to hear ambient sound so you can enter the dialogue without having to stop your music and remove your headphones.
Music starts playing again automatically 30 seconds after your last speech. WH-1000XM4 also has "Quick Attention" mode; In this way, when you want to listen to an announcement or briefly say something, you can immediately turn down the volume and hear the ambient sound by placing your right hand on the earphone.
WH-1000XM4 also has an in-use detection feature. The headset detects whether it is plugged into the ear and acts as appropriate to save battery life. Using the proximity sensor and two accelerometers, the headset automatically stops the music when you take it off from your ear and continues playing where you left off when you plug it back in; thus providing an effortless listening experience.
The WH-1000XM4 has new Precision Voice Acquisition technology. This technology optimally controls five of the microphones on the headset and performs advanced audio signal processing to collect clean sound for hands-free talking and Speak-to-Chat.
WH-1000XM4: Up to 5 hours of music experience with a 10-minute charge!
WH-1000XM4 headphones have NFC and Bluetooth features and have a battery life of up to 30 hours; The fast charging function gives you up to 5 hours of wireless music listening by charging it for 10 minutes. The WH-1000XM4 also supports Google's new Fast Pair feature, which makes it easy to find where you left off by ringing your headset.
The latest model of the series, the headset has the same touch panel controls as the previous one and is optimized for Google Assistant so you can manage your day by asking your favorite voice assistant.