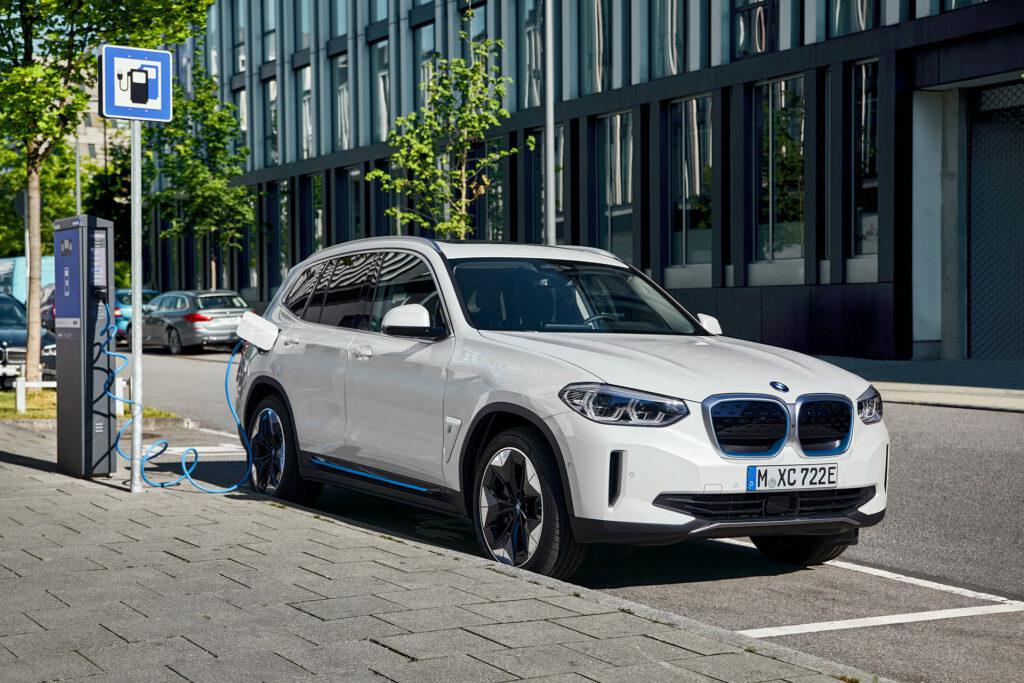 BMW's first electric SUV, which we have been waiting for a long time with camouflage tests and leaks, has been finally introduced. HERE the BMW iX3!
Based on the current X3 model, the iX3 has an 80 kWh battery pack. The engine with 282 horsepower and 400 Nm torque is accompanied by the fifth generation eDrive system. The iX3, expected to be appreciated by BMW-lovers with its rear-wheel drive, completes the 0-100 km/h acceleration in 6.8 seconds. The maximum speed of the vehicle is limited to 180 km/h. In addition, all models feature electronically controlled adaptive suspension as standard.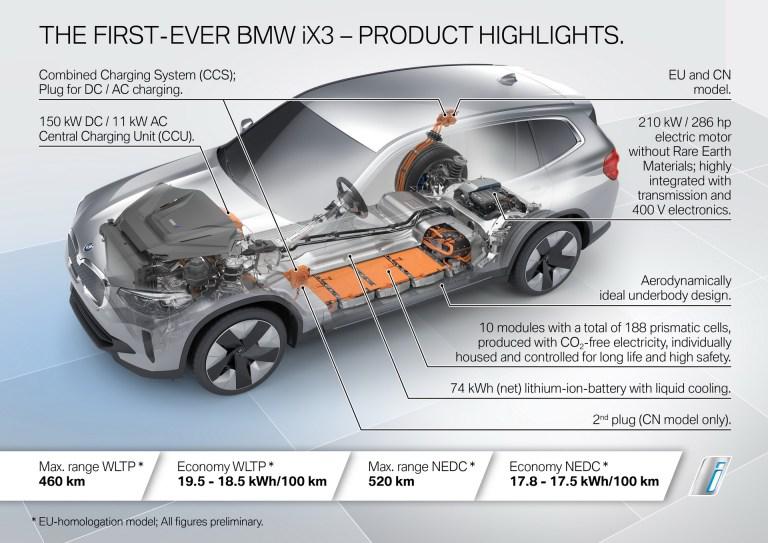 According to BMW, the iX3 offers a range of 460 km on full charge, according to the WLTP cycle. The vehicle, which is compatible with fast charging up to 150 kWh, takes 34 minutes from 0% to 80% charge rate. You can also have a range of 100 km with 10 minutes of fast charging.
The design of the new iX3
Although it looks very similar to the normal X3 with its exterior design, the iX3 immediately distinguishes itself with some design details. Aerodynamic 19-inch wheels reduce the friction coefficient by 5%. It seems to be 5% less, but it gives the iX3 an extra 10 km range. Meanwhile, the friction coefficient of iX3 has been explained as 0.29.
The emphasis of the vehicle "I am electric" continues in the cabin. There are plenty of "i" logos and typical displays in electric vehicles. While there are two types of seats, standard or sports, five different options are offered for interior trims. For exterior colors, there are six different options: Metallic Carbon Black, Sophisto Gray, Metallic Mineral White, Metallic Piedmont Red, Metallic Fitonic Blue and Metallic Cashmere Silver.
Some technical details of the new iX3
BMW says the iX3 is proud of the powertrain. The electric motor, power electronics and gearbox are arranged for the first time in a common box. Thus, this system provides easier usability in different vehicle types. In addition, the fifth generation eDrive system has 30% more power than the eDrive system in current electric models.
The cooling system of the fifth generation eDrive system is another innovation that BMW is proud of. This system can work up to -30 Celsius in order to keep the battery's ideal temperature and keep performance high.
The new BMW iX3 will be one of the three new models of the German manufacturer. The other two models will be the mass production version of the new i4 and iNext SUV, expected to released by the end of 2021. All three models will be produced at BMW's Shenyang (China) factory.
Source: https://hwp.com.tr/%100-elektrikli-2021-bmw-ix3-tanitildi-143891