All the Redmi Note 7 released on the official website of Xiaomi at 10 a.m. with the Chinese local time. All of them exhausted in 10 minutes and 56 seconds.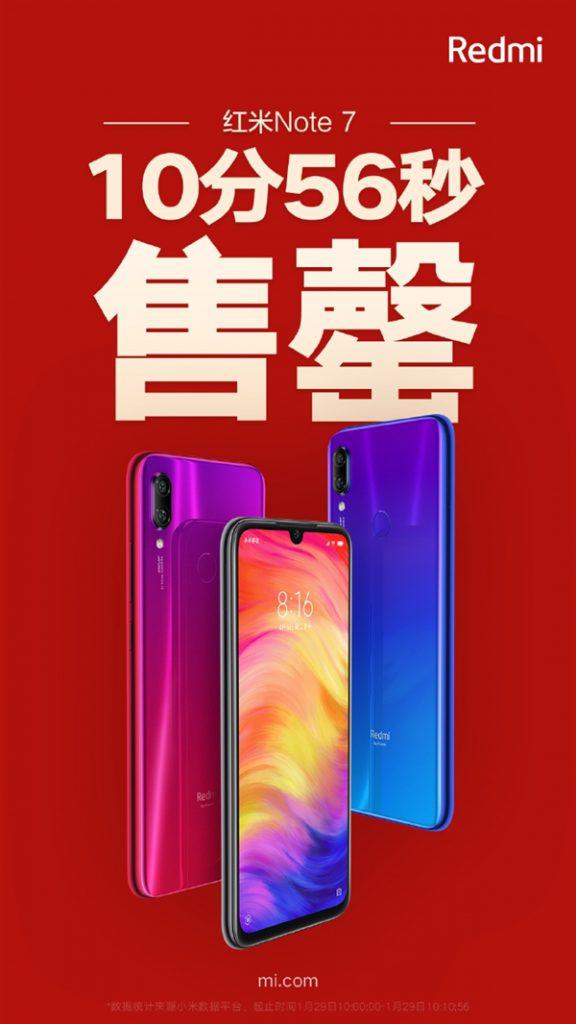 The Chinese are very interest in Xiaomi's Redmi Note 7 model. These phones have sold  too fast at the two previous parties. It was completely exhausted at the first party in 8 minutes and 35 seconds, at the second party in just 2 minutes and 50 seconds. The company did not explain how many phones were sold at these parties. It said the new series will be out on February 1st.
The features of Redmi Note 7 include a 6.3-inch Full HD + display, Snapdragon 660 processor, up to 6 GB of RAM, and up to 64 GB of memory. The phone's battery is 4000 mAh. There's a 13-megapixel camera in front of the back part phone. There is dual camera system with a 48 MP and 5 MP on the back side.
There is 3 GB of RAM + 32 GB of memory, 4 GB RAM + 64 GB memory and 6 GB RAM + 64 GB of memory in the Redmi Note 7 versions. The company is expect to introduce new, 4 GB of RAM + 128 GB of memory data this week.