The G8 will be LG's first flagship this year. The G8 design images were leaked.
LG will launch the V40 Thinq on January 20th in India via Amazon. Right now, the company's flagship phone is talking more than the V40 THINQ device. The LG G8 comes as a follower of LG G7 + ThinQ is expect to be introduce at the Mobile World Congress (MWC), which will be held in Barcelona. Prior to event, 91 mobile and Onleaks launched photos of LG's new flagship and 360 degree video.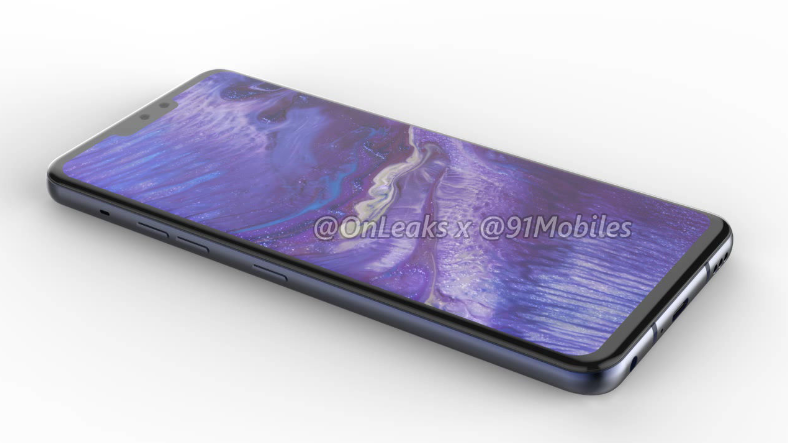 Look like the G8 didn't look much different than before. But if you examine it more carefully, small details will be noticeable. The camera module located in the back is position horizontally. And the fingerprint reader is not embed in the screen. It is still on the back side.
It is surprising that the company uses two cameras in the  flagship G8, after using three cameras in the V40 ThinQ. There is a pair of front cameras in the notch section of the device. The screen of the phone is expect to be 6.1 inches in size. The telephone's size is estimate to be 152 x 72 x 8.4 mm.
The bottom of the phone is a USB Type-C input, a speaker grille and a 3, 5mm audio socket. The power button and the SIM card slot are positioned on the right side of the phone. There are sound on/off buttons on the left side.
Features
There have been a number of rumors and leaks in the news about the features of the phone. But there is nothing known clearly yet. According to the first reports, the phone will support 5g cellular connectivity. What is known for the moment is that the phone will have very thin frames as can be seen from the leaked images.
The news about the phone's processor is mostly focuse on Snapdragon 855. It is also possible to come with the Snapdragon 845.
Price
So far, there is no information about the price of the phone. We are going to have to wait for the MWC to make this clear.
Finally, an administrator from LG says that the leak images may not be exactly correct. There might be changes in the design.