Introducing the Samsung Galaxy Fold, which will be introduced on February 20 is starting a truly foldable smart phone era. The concept of Éf NOTE, which is prepared for this period, looks really great.
Éf NOTE is a tablet concept with foldable screen as we say. The concept, prepared directly by Kizuku Kitada, is incredibly exciting for the future as we say in the title. The product, which creates an option that can always be transported by folding half-fold, uses a hinged structure here. The éf note, which stands out for both design and note taking with Stylus pen support, also knows how to stand out with the prepared sheath. This cover acts as a protection and carries the stylus pen within the body (magnetic connection). The tablet model, created with a really flexible display, is called with a display of 9.7 inches in size. The concept of this foldable screen tablet prepared also reveals how useful the near future will be.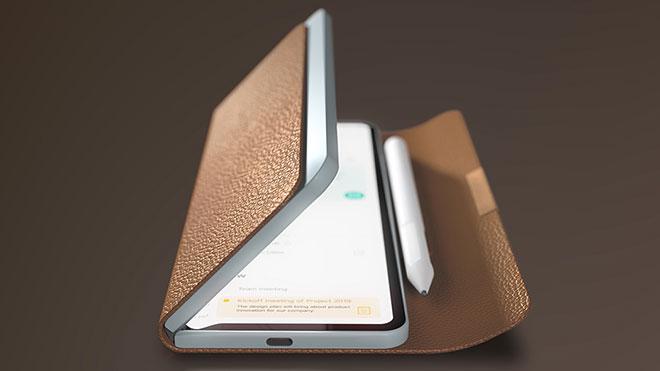 Mobile World's Future Features Foldable Screen Smart Phones and Foldable Tablet Models
In this regard, companies such as Xiaomi, Huawei, Oppo, LG and Vivo, especially Samsung, show working actively. However, these new generation models are said to be very expensive at first. It is among the frightening details that the phones will exceed the 1,600 dollar level. In this respect, it seems that the new era will have to wait 2020 or even 2021 years to address everyone.