After Amazon's unintentional and cashier's supermarket, there's now a smart grocery cart that you can pay before caper goes to the vault.
The unintentional and cashier's supermarket, where Amazon has grown steadily and opened its first store in 2018, is very confusing to you; caper makes this mess a little simpler with the smart grocery cart. For users who do not want to waste time in long-range safes, the camera and sensors in the cart are automatically processed into the system, thanks to the cameras in the market car. Powered by a weight sensor and three image-recognition cameras, the system automatically scans your purchases while you're enjoying it.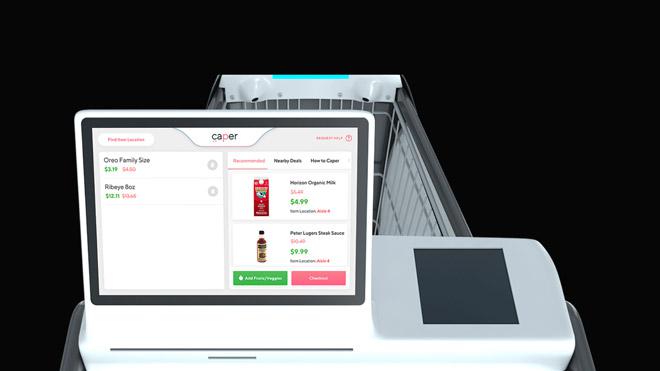 Supermarkets without Cashier
You can also pay for the products you receive with the post device, which is also located on the smart market trolley. The vehicle also has a mini map system so you can conveniently find the products you are looking for. The device, which also offers recipe recommendations according to the products you receive, also informs you about the discounted products in your area.
With these technologies, the cashier is one step closer to eliminating the need. Caper's system may not offer a unique experience as far as Amazon Go, but artificial intelligence supports the process of adjustment and makes things faster and easier. The system, which is set up in two stores in New York, is expected to be used in more markets in the coming periods. The video showing the working principles of this interesting product can be found on the news.