SpaceX CEO Elon Musk showcased the test rocket produced for Starship. It is the world's most powerful rocket ever built.
Elon Musk showed himself this time in the Starship test rocket, where he shared his draft design last week. The rocket, which is of great importance for the future, is intended to replace Falcon 9 and Falcon Heavy rockets. Besides, the Dragon capsule after 2020, as you know. With this rocket, the company is preparing for the first flight test for this purpose in 2022. It wants to do the first cargo mission to the Red Planet Mars. The first Test rocket, which is quite similar to the draft design we have seen before. It also brings to mind the rocket drawings released in the 1950s as we have said for the drawing. Currently in Texas, SpaceX Starship will be the part of the Super Heavy igniter rocket. Also, it will undertake the main space exploration. This is among the information by the Musk that the test rocket will not go out of orbit and is only used for vertical landing/takeoff trials. The version that will be out of orbit will have a longer and thicker/smoother body. It also comes out of the information provided by the Musk.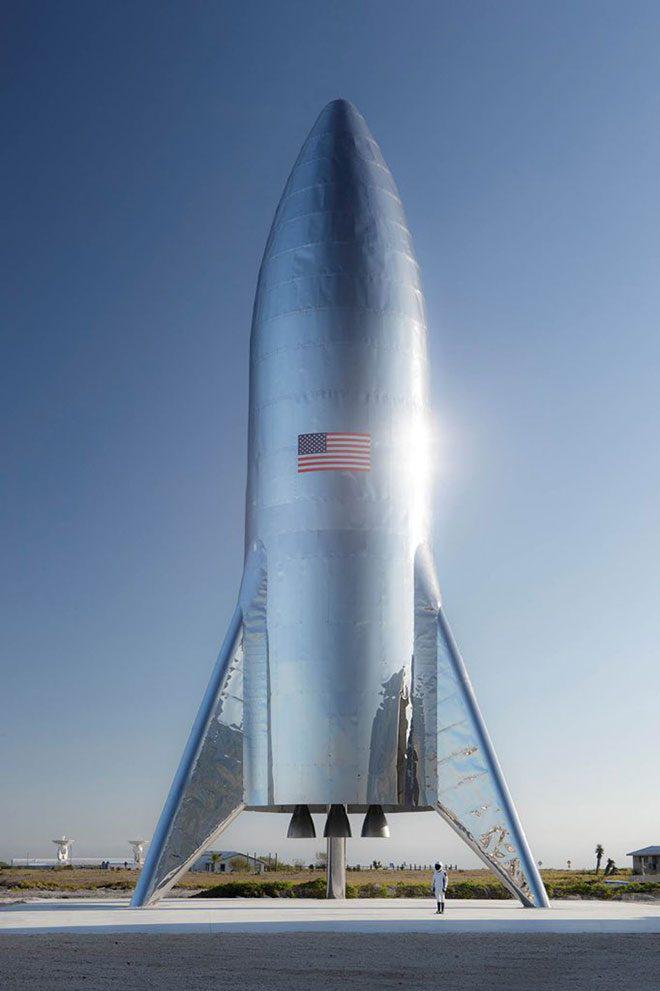 Elon Musk Looks Very Excited for Starship
The new rocket will produce a full 11.8 million pound thrust force on takeoff as described. The rocket that will provide this with the Raptor engines will be the most powerful rocket in the world ever made. The rocket to double the Saturn V rockets, as described, can carry larger and more cargo than the Falcon Heavy. The rocket is said to be the last of the windows.