South Korea based technology giant Samsung is making interesting plans to increase its product range. In this direction, the smart shoe model of the company is also on the agenda.
Samsung is among the largest electronics manufacturers in the world. The company, which stands out with its smart phones, is actively in many areas. It looks like a smart shoe model will be in this broad product range. The company, which recently emerged as model A and model B smart shoes, is seriously considering this issue. With a special module placed behind it, the shoe becomes smart. So, it seems to be able to track activity independently of the phones. The shoes, with two different pattern designs, are for athletes as you can imagine. Direct from the foot tracking provides very stable, accurate data. However, it is very important to determine the parts where the pressure and weight are given to the ground are mainly applied. By looking at this data, the athletes ' running structure can be corrected or the special insoles that will make the person less. There is no further information about the product which will be under CES 2019, which will begin next week.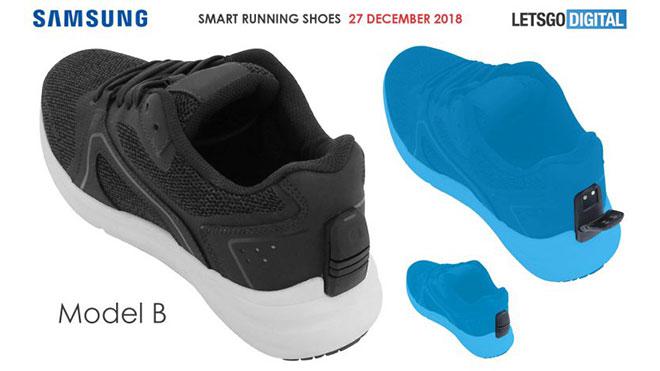 Samsung is Also Working on the New Galaxy Home Mini Except For Smart Shoes
The Galaxy home Mini model, which recently emerged, will be a small smart speaker to face Google home and Amazon Echo. In connection with the size of the product called to be sold fewer than 200, the SM-V310 code name is currently under development. For now, Galaxy Home Mini, which appears only in black, is officially launched under CES 2019. The centre of the model will include Bixby digital assistant.