With a high price performance and a good sound, Xiaomi added the new 12.5 inch Xiaomi Mi notebook Air model to its product range.
As a storm in the smart phone industry, Xiaomi wants to do it in the laptop market as well. This time, the company prepares a very ambitious model, the new 12.5 inch Xiaomi Mi Notebook Air model. The laptop, which offers Full HD resolution on the 12.5 inch screen, is especially prominent in its design. The product is designed to be quite stylish, with only 12.9 mm thickness and 1.07 kg weight. In this respect, the model that you can always move comfortably, attracts attention with its thin frames. With different colour options, the 12.5-inch Xiaomi Mi Notebook Air offers high performance in this slim chassis. The model with the seventh generation Intel Core i5 processor is unfortunately supported with 4 GB of RAM. 4 GB of RAM remains low for today. The laptop with 256 GB SSD storage can deliver a lifetime of 11.5 hours with its built-in battery. The USB Type-C Port is a remarkable model, with the Windows 10 operating system coming out of the box.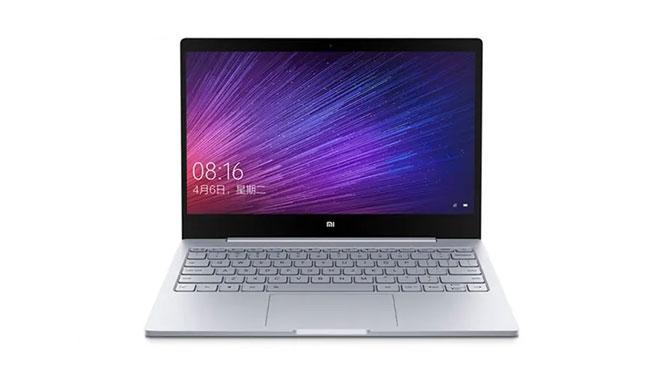 12.5 inch Xiaomi Mi Notebook Air will not be upset about Performance
In the original, the device with the Intel Core M3 processor becomes a much more usable option with the Core i5. For now, the model, which was first introduced in the Chinese market, has a price tag of approximately 579 dollars.