Google Maps has released an important update for Android today. The post was made easier to share the location via Google Maps along with the update. Here, the details!
Important Update for Google Maps Android!
Listening to complaints from users due to the cumber some and difficult use of the previous sharing menu, Google has released a new update for the Android version of the Maps app.
With the updated update, Google renewing the design of the Google Maps sharing menu, aiming to maximize the application experience.
With the new update, the Google I/O 2018 event has been integrated into the Google Maps app, which is similar to the scrolling design concept that first appeared with Google News.
With the new sharing menu design, the application, which has become more stable, also comes with a scrolling interface design. This makes the application simpler to use and easier to share.
Users who install the Google Maps 10.6.1 update will have the same interface design as you can see below.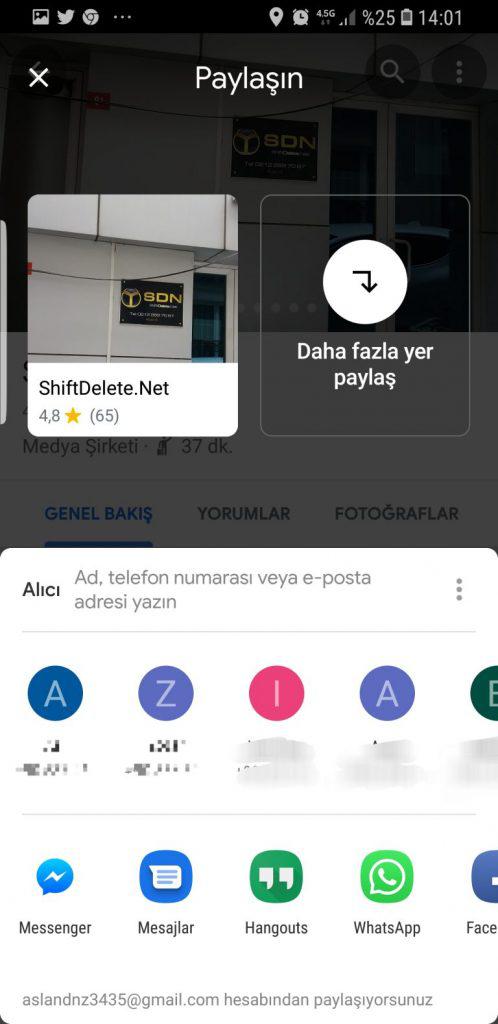 When we take a look at the new sharing interface design, we are able to manually selectthe people we can choose from, and just below it, we can share our position via maps.
And how did you find this new sharing interface? Do you think location sharing is as facilitated as mentioned?